ZeniMax General Manager Matt Firor talks about entertaining us from month to month.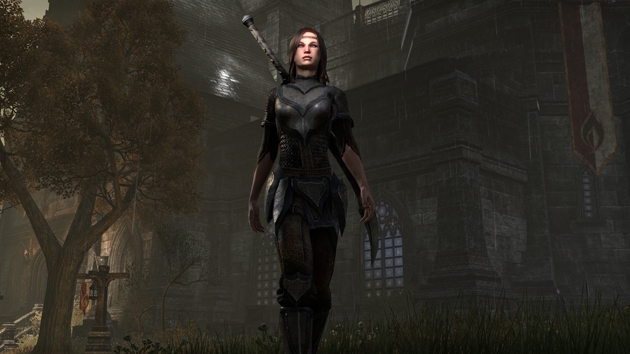 The Elder Scrolls Online is an interesting proposition. Not quite an MMO, ZeniMax Online hopes to bring that single-player RPG feeling to the online world in a whole new way. For studio general manager Matt Firor, it's a challenge that's multiplied by bringing the game to PC, Mac and next generation consoles.
This, however, isn't Firor's first rodeo. After working in online gaming for the past 25 years and titles like Dark Age of Camelot under his belt, he was picked by parent company ZeniMax Media in 2007 to head up ZeniMax Online. Since then, his team has been working away on a new way of bringing Tamriel to life.
I recently managed to meet Firor and discuss all things Elder Scrolls. While our discussion touched many areas, from his design approach to that all-important beta, it was his words about the subscription model that hit home the most. Describing it as a 'promise' he assured that, in exchange for a monthly fee, fresh new content would arrive every four to six weeks.
"Tamriel's a world - you've explored the world a few times with the other Elder Scrolls games. It doesn't make sense for us to put pay-gates inside the game. We want you to take care of your 'real world business' outside on a monthly basis, and once you're in the game you don't worry about that at all, and you just go and have fun. That's the goal.
"The subscription model's a promise, it really is. It's 'you're going to be entertained for this month.' You go to the next month, you expect to be entertained for the next month.
"We want to make it much more of a world that you're living in, more than one you're racing through trying to get to the end. Obviously, some players will do that. But if you want to stop and smell the roses, you can do that too."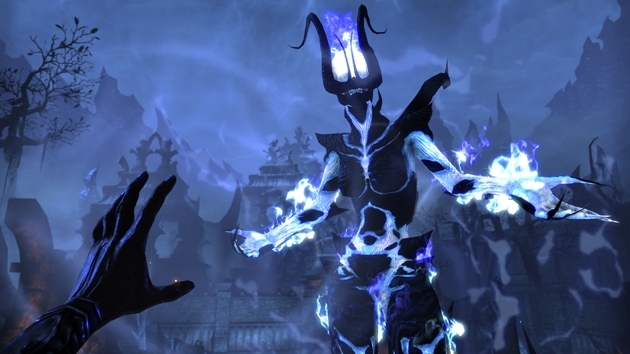 Firor then went on to explain how development is split so that, from the moment the game launches, his team can start fulfilling that promise. With the long approval lead-times that exist in the console world, getting a head-start can only be a good thing.
"Our content teams are now split, and some are working on beta feedback, polish, and making sure that it's as good as it can be and the others are actually going on and making content that players won't see until long after launch. That shows our commitment to making really significant DLC [DownLoadable Content] every month to six weeks. We're not talking a new sword or a fancy hat, it's things like the Thieves Guild – big quests with 10 or 15 hours of content, as an example.
"We set up Tamriel to begin with, to be the civilized areas of where you're playing now, because it's all about this Alliance story. But there are still vast parts of the continent that we have left to be explored, and those are the parts that'll start coming up in the regular content updates."
Building a New Tamriel
Putting together a new MMO takes years of work; in the case of The Elder Scrolls Online, work started as early as 2007. I was curious to know if Firor had a list of bullet points he wanted to see in ESO, based on his wide experience. But, after a disarming laugh, he explained that the project demanded a wider view.
"Every time you start out on a project, you have a list of things you want to do. This time it was much more 'let's look at online gaming as a whole, let's look at what's worked in other products, let's look at Elder Scrolls, let's set up a world that makes sense.' It was a lot of things like that.
"But there wasn't any huge 'I want to solve this problem,' because the problem we were solving was 'let's take Elder Scrolls and bring it online,' and that was enough right there. And I put air quotes around 'problem', because it wasn't really a problem, it was just something we had to overcome."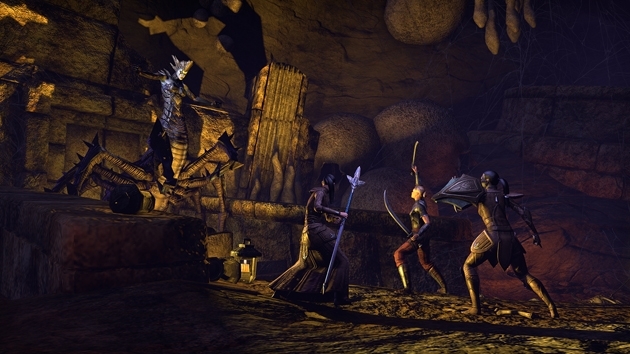 Another problem facing ESO is the amount of cynicism being aired about the unreleased game. The most common accusation - a multiplayer Skyrim – was easy to disarm after just a few hours of play during Gamescom. But how does Firor plan to get over that cynical mind-set?
"It's like movie reviews, almost. Nobody really believes what people say about games these days, if they just talk about them. Really, what you need to do now – and that's what we're doing at every show – is we want you to play it before you talk to us about it. Because then you get what we're saying
"Now you see what we did, where it's really an online RPG more than an MMO, because there're very few of the first and second gen MMO standard features – it doesn't have a giant interface, the combat system's completely different – and those differences all come from Elder Scrolls.
"The goal was that the Skyrim or Oblivion player who's never played an online game before should sit down, put their hands on the keyboard, and just play, and not realize it's an online game. That's how we started it."
That's the key element; although The Elder Scrolls Online starts in a similar place as Skyrim and Oblivion, it heads in a new direction with the benefit of online play. As a result, Firor is hesitant to use the MMO moniker.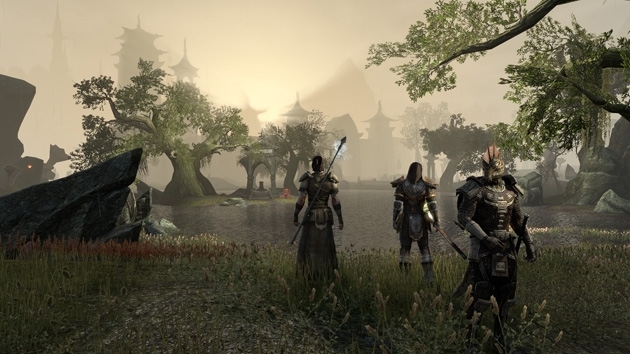 "MMO these days doesn't mean what it used to mean. In 2004 or 2005, you said MMO and everyone knew what it meant. Keyboard, server-driven combat, guys with things over their heads that you go click on. Now, MMO can be League of Legends, it can be World of Tanks, it can be Star Wars: The Old Republic – many different game types, all of which are completely valid.
"Our term for [ESO] is 'online RPG' more than anything else, because that's really what it is. It's an RPG that you get to play with friends."
In a recent blogpost, the design team revealed that the standard MMO mini-map had been binned in favour of the Skyrim compass. With this unique direction for the game, had they trashed any other MMO conventions? For Firor, it's all about that feeling.
"Our original combat system was actually similar to what we have now. The right mouse button was block, and you'd hold down the left mouse button to swing. That was different, and it felt kind of cool. But then we re-examined what we were trying to do, and asked 'Does it feel Elder Scrolls?' If you were watching then it looked it, but when you were playing your hand was not really on the mouse, it was like an MMO where the mouse pointer was everywhere, you were clicking on the screen at things to target.
"That's not Elder Scrolls. You want a reticule, you want the mouse to move your whole view around, you want to put the reticule on someone and then attack. It's like the mini-map versus compass – neither is wrong, but one of them feels better. One of them feels more Elder Scrolls."