The latest Kickstarter update reveals exciting details on crafting and building

Each time I hear or read something new about Camelot Unchained I get a bit more excited (or a lot more in this case).
As outlined in the latest Kickstarter update, CU will have an ability to customize the game world which will be different to any other MMO currently on the market.
The post-devastation era in which the game exists will require players to help in rebuilding the world in a way that extends beyond the usual narrative devices that players might be used to.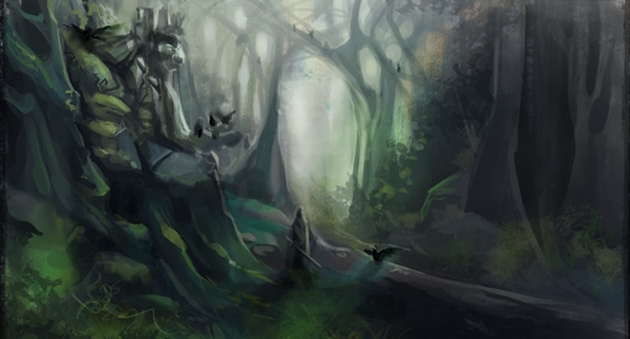 Players will be able to construct buildings and work together on the process, by using blocks called Cells, which bear some relation to those in Minecraft, but with added flexibility.
If you want to get things moving a little more quickly, you can use Prefabs.
"Prefabs are constructs made up of a group of cells that the players can also place down in the world. Unlike cells, prefabs

Are not solid and/or filled.
Can be made by combining cells.
Prefabs can be added to other prefab to create a new prefab.
Simple Rotations – Major cardinal directions only.

Using both cells and prefabs players can build structures throughout most of the world (you can't build in certain parts of the main cities and other locked locations). Crafters/builders can create the cells, prefabs, etc. are used by players. These come from mines and other resource producing areas."
Mines are also very intriguing as players will be able to actually dig into the ground and create shafts to search for more of the important resources. The blog explains that each mine will be in a "Bubble," a set area beneath the ground to limit digging and to prevent players using the ability as a means to invade enemy territory with too much freedom.
Player constructed buildings built from resources from mines players can extend? Underground caverns hollowed out and usable by large numbers? You can set your own traps and collapse the place?
Can we have this now please?
At the time of writing, the project has raised $1,290,114 and has 10 days left to hit its goal. Check out the Camelot Unchained Kickstarter details here while I go find my wallet.
Scott "Jarimor" Hawkes, Editor in Chief