On the first day of Christmas my true love sent to me: UO in a Pear Tree
UO is the grandaddy of the MMO industry and so the appropriate choice for the first of our 12 Games of Christmas.
Back in September, Ultima Online marked its 15th Anniversary. To celebrate this remarkable achievement, we asked one of its long-time players, Padric of Chesapeake, to tell the story of the game and how it affected his life.
You can find Part Two of his recollection of just how much of an impact the game had on the gaming world and his own life, right here. For now, read on to be reminded of just how much games can affect our lives in ways that continue to surprise.
Back at the dawn of recorded history; well the early days of the internet, although there are many who will tell you that nothing of importance occurred before the 'net, there was a man named Richard Garriott. In the mid '90s, gaming, for the most part, consisted of pencil and paper MUDs and Pong.
Garriott would change that forever.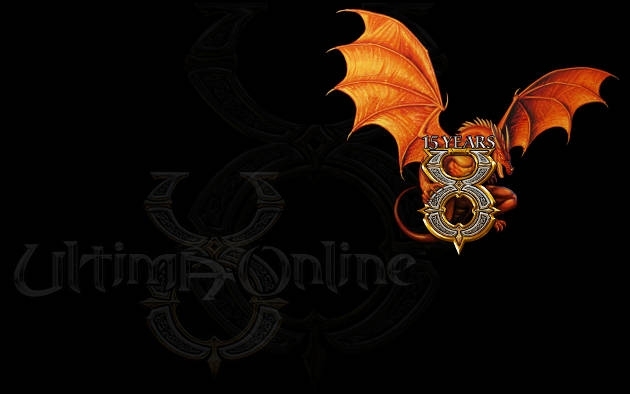 Thus Ultima Online was born and the world of massively multiplayer online PC gaming began. Never before could a player escape into a virtual world and accomplish what could not be realized in real life. It became instantly addictive and hours would fly by so quickly many players found themselves playing half the night without realizing how long they had been in the game. It even affected personal relationships to the point of ending them. It was that addictive. It was escapism for so many. It became irresistible.
The public's first exposure to UO was the beta which you could buy on a CD for $2.00. The experience was both remarkable and frustrating due to the latency. Players took a step, waited and took another. This complaint was shared by almost everyone. But it was a first look at something that was so vast in scope everyone was waiting for the actual launch; a boxed game that could be loaded and played. Ultima Online was released on September 24, 1997. It was explosive and was an immediate success. Customers flocked to sign up and pay the monthly fee to experience what Richard Garriott had created. The customer base soon became massive and UO was alive and well.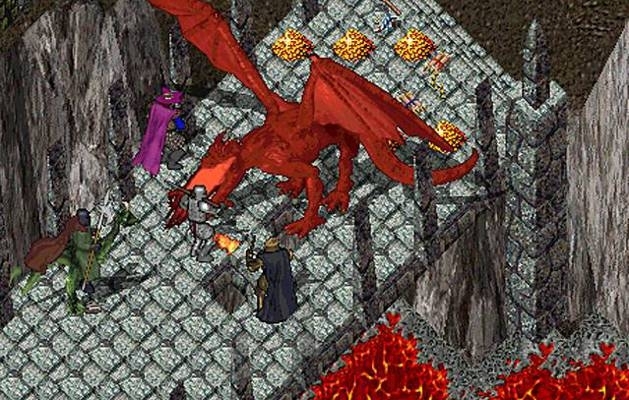 The public had come in droves to see what this was all about. They found themselves somewhere in a medieval world with no idea what to expect. I was one of them.
My first impression was to say to myself, "Ok I'm here, now what? What do I do?" The game box gave basic instructions - how to walk and interact with different things such as objects, like chests, that could be opened, but how could that help me now? I was dressed in very basic medieval clothing and looked like a serf ready to labor in the fields, rather than the person I had envisioned myself to be; a Ranger. I wanted to be a Ranger. What an honorable profession; caring for the land, being a caretaker for the common good. Wrong. UO is economy based and everything revolves around gold. A Ranger (or so I soon learned) is not the way to fame or fortune. Not much gold there. Those thoughts had to be dismissed.
I was very fortunate; my sister had started playing a couple of months before me and had met friends willing to help her. Her knowledge of the game was a gift to me; all my questions could be answered. She was in a guild. My first guild was Code Of Honor (COH). COH was one of the first, if not the first guild in UO.
After notifying her I had logged into the game, she came to the city I had started in, Britain. And she came with other members of COH. Back in those days, although it was nothing like Skype or Ventrilo, we did have a message vehicle. That was ICQ and I still use it.