Lead Content Designer Joel Bylos takes us through this delicious update, including rocket launchers, barbershops, and new investigation missions!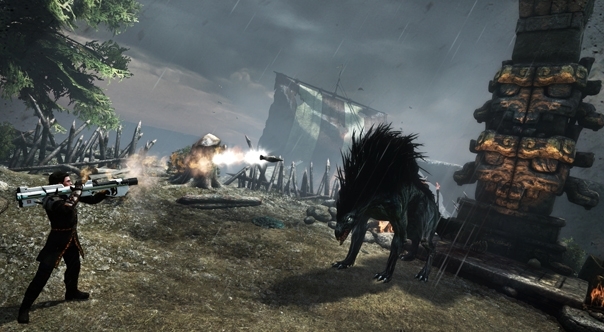 Tomorrow is a big patch day for The Secret World. The servers housing Funcom's modern-era MMO are due to be updated with Issue #2: Digging Deeper, bringing a whole range of new features and missions to the dark, mysterious world.
To herald the changes, Lead Content Designer Joel Bylos takes us through Issue #2 in this fresh video from Funcom. If you're a fan of terrifying firepower, the close-up shots of the first new Auxiliary Weapon – the Rocket Launcher – are going to have you grinning with thoughts of chaos and destruction. There are also a number of different appearances you can give your new toy, allowing your portable death cannon to perfectly accessorize your outfit.
On the subject of style, Issue #2: "Digging Deeper" also introduces new ways for players to change and customize their appearance. In New York, Dr Anton Aldini's paraplastic surgery clinic, named The Modern Prometheus, will allow players to completely change their character's facial appearance. The team have also added a range of new facial features, so a completely new look is just a moment away!
Craving even more changes? London is home to the latest in cutting edge hairdressing, with Ockham's Razor open for business. Whether it's a brand new hairstyle, a change to your facial hair or a new choice in makeup, the Ealdwic barbershop will cater to your needs. Both Ockham's Razor and The Modern Prometheus will accept Pax Romana for their services, although players short on in-game currency can buy coupons from the item store.
Continuing the graphic novel style, Issue #2 also includes a whole bagful of new investigation missions, continuing some of the storylines in Solomon Island and Transylvania. Those of us currently working through Nightmare Mode Dungeons will also be able to dive into new versions of The Facility and Hell Eternal. There's also the new mission to acquire your new rocket launcher – you didn't expect your secret society to just hand you one, did you?
Gareth "Gazimoff" Harmer, Staff Writer