Well, here it comes, the WotLK release. And on top of that, they are even giving the more sleep deprived of us the ability to get it at midnight and, in some areas, meet the Blizzard staff. Well, we have decided to get in on the fun. We have a wiki page all whipped up to cover the event and some of the staff are actually going to be in caffeine induced comas to witness the fun.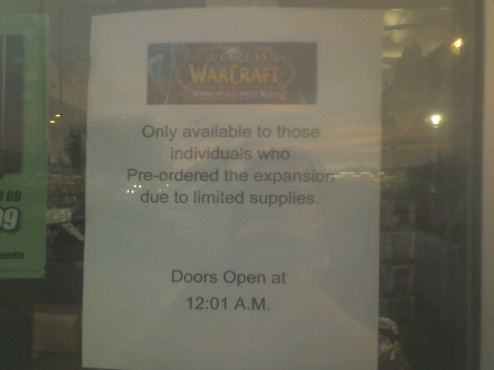 This is where you all come in. Wanna be on Alla's? Well, send us your pictures and stories of that mad rush and WotLK copy gank you ran on your neighbors. Provided there isn't something that can get us (and you) arrested, you could just end up on the wiki and score yourself a month of premium on us!
That's right, a month of premium. Free to you. All we require (besides the first born thing and all) is pictures and stories of your experiences at the midnight madness.
DF has a forum thread dedicated to the event that you can see here.
Tamat has also done a news article you can read at this link.
Got this email from Neocron today :)
Here you go Wordaen, lots of pics from the WotLK Midnight Release at the local GameCrazy in Pahrump, Nevada - Neocron (neocronNV on Allakhazam)

P.S. The pic of the dude holding the Collector's Edition box is me.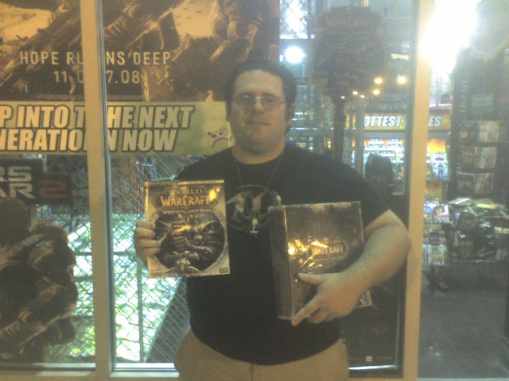 tamat went to the midnight event in Anaheim. Here is his news story.
This page last modified 2008-11-13 13:00:21.