Looking to get some play time with The Elder Scrolls Online? Zenimax has you covered at PAX.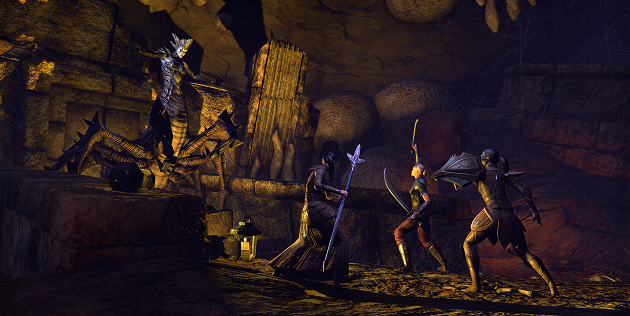 Planning on making the journey to PAX Prime this weekend? Zenimax Online will be headed that way as well with the upcoming MMO, The Elder Scrolls Online.
Starting August 30th through September 2nd, Zenimax will be setting up shop at booth #2014. There, players will be able to get some playtime and experience the world of The Elder Scrolls Online. There will also be purchasable Elder Scrolls loot at the booth in the form of shirts, lithographs and other goodies to satisfy the item collector in you.
And because adventuring through Tamriel isn't an easy endeavor, the ESO food truck will be making it's way to the convention to appease adventurers' appetites. The truck will be bringing the fans free food and will be parked at 802 Pine Street from 11:30 AM until 3:00 PM on Saturday, August 31st.
If for some reason you're unable to make it to PAX this weekend, there's no need to worry! We'll be covering all of the PAX Elder Scrolls and MMO related news we can right here on ZAM, so be sure to stay dialed in. For more information on The Elder Scrolls Online you can visit the official website.
Good Hunting!
Corey "Crimzen" Jenkins
Follow me on Twitter @coreycrimzen