New content slated to show it's not only EQ Next on SOE's mind

As excited as we all are for EverQuest Next here at ZAM--seriously, there's frothing--hundreds of thousands of players are still adventuring through the current incarnations of Norrath.
And SOE has plenty in store for them.
In EverQuest II, Darkness Dawns will be arriving in late July and promises to begin a huge storyline that will leave the world of EQII irrevocably changed. The relic uncovered in Scars of the Awakened holds power that will change the course of Norrath's future, with players taking a central role in the story as it unfolds.
The update will also bring new, high-level incarnations of favorite zones through Fabled Dungeons from the first EQII expansion, Desert of Flames, holding high level loot to tempt the plucky adventurer. There are a lot of other features coming--with Character Advancement Tables sounding particularly intriguing--so be sure to read Holly Longdale's producer's letter for the full details.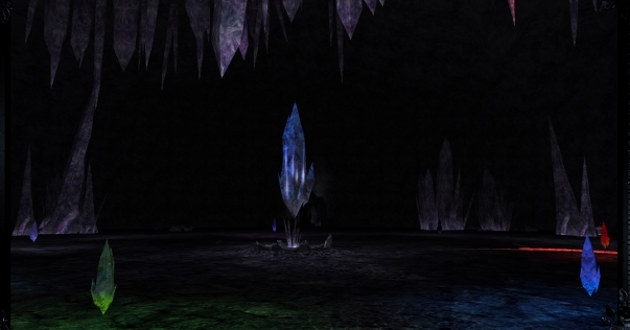 The original world of adventure, EverQuest, is not to be left out from all the excitement. On July 16, Heart of Fear brings the reality-shaking conclusion of the Rain of Fear storyline, which has been thundering along since November 2012.
The death of the God of Fear, Cazic Thule, unleashed a rain of his mortifying essence. In Heart of Fear, players have to bring down the final vestiges of his remaining power. The update will have new class-specific weapons, new collections to hunt for, new mission raids, achievements and generally enough content to shake an epic stick at--one that perhaps needed a book from Vox and Nagafen. But would Vox's book drop for me? Oh no, of course not. But some idiotic paly with a full pink dye job...
Ahem.
Sorry, I'm still bitter.
Regardless of my epic misfortunes of the past, Heart of Fear's beta is outlined by Thom Terrazas in the latest EQ producer's letter.
Keep an eye here on ZAM for all the Norrathian news you could wish for as we approach new content in July and that much anticipated EQ Next announcement at SOE Live on August 2.
Scott "Jarimor" Hawkes, Editor in Chief