With significant interest from fans, we interview Jared Psigoda, CEO of publisher R2Games.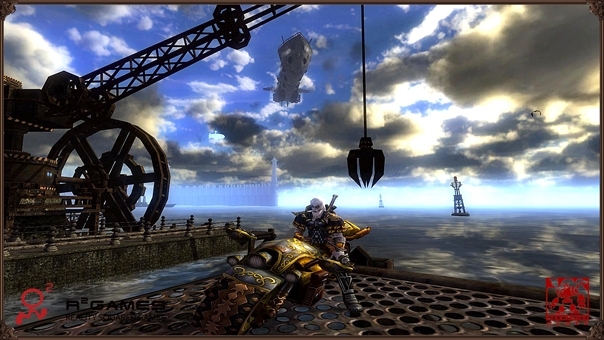 Following a successful series of closed beta events, City of Steam was recently picked up by a publisher. In order to support the game's English launch, Indie developer Mechanist Games has teamed up with Reality Squared (R2) Games to provide platform infrastructure, marketing and customer service. We've explored the unique browser-based game previously in our own hands-on preview.
Announcing the deal, Mechanist CEO David Lindsay stated that "A partnership with R2Games gives us that extra boost needed to make City of Steam's great release, an amazing one. We share a vision that this game can be the very best browser-based MMO out there."
R2 Games has previously released English localizations of popular Chinese browser-based MMOs Crystal Saga and Wartune. Together with Arabic localizations of other games targeted at the Middle-East and African markets, the company has gained 10 million registered users. City of Steam will be the first Unity 3D-based game to launch on their platform.
Jared Psigoda, R2Games CEO said that "Mechanist Games' approach to making a game is something we're thrilled to be a part of. We want to make sure City of Steam gets the recognition it deserves for being the innovative game that it is."
Not all fans have welcomed the news, however, with some citing problems with previous R2Games titles, or concerns over what this might mean for City of Steam.
Founded by Psigoda in 2010, R2Games is currently focused on bringing Chinese online games to a western audience. At GDC Europe 2012, Psigoda delivered a talk on the Chinese gaming market, sharing his own industry background before highlighting some of the monetization-focused mechanics and techniques that local developers and publishers use.
Prior to establishing R2Games, Psigoda was heavily involved with the Real Money Trade (RMT) industry in China. In a 2010 interview with Marcus Eikenberry of game card retailer Markee Dragon, Psigoda described himself as "the king of the Chinese side of the gold farmers. So any time you hear about Chinese gold farming, or anything like that, I probably have something to do with it." Psigoda was also involved in making a film called Play Money, described as a 'documentary about making real money in unreal places'.
Concerned that these methods might be introduced in City of Steam, fans registered their discomfort with the publishing agreement on the game's official forum, referencing Psigoda's GDC talk. Responding to these, he stated that "While, by now, most of you have seen videos of my US/European GDC talks about monetizing whales [high-spending players], I actually give speeches in Asia all the time presenting a completely opposite argument, pleading with Asian developers to create more open, fair games."
He added "City of Steam will not be a pay-to-win money-fest. Let's get that off the table right now. Both Mechanist Games and R2 are very clear on the direction we would like to see CoS go, and that is to be the top 3D browser MMO on the market."
With so much interest in the new publisher and the possible implications on City of Steam, we reached out to Mechanist and R2Games for comment. In an interview, Psigoda shared his reasons for leaving the RMT industry, his observations on Chinese game monetization, and what he hopes to achieve by founding the publisher.
During the interview, he also told me that he spent three weeks introducing the Play Money filmmakers to all aspects of RMT. He added that "the film definitely tells a lot more about my perspective", and that he believes it ran out of money during post production. According to Psigoda, Play Money was due to make its debut at South by Southwest last year.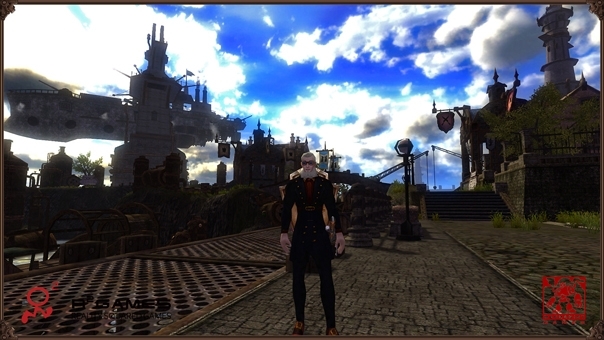 Is RMT a business that's behind you now?
Yes - RMT has been behind me since we started R2. No time to do both at once
Was it purely time constraints, or were there other factors?
We knew we needed to get out of RMT long ago, for a couple of reasons. Firstly, F2P is starting to be the dominant business model - which is bad for RMT (it's really hard to put out a new subscription game in today's market).
In addition, when I got involved in RMT, I could see the positives of the industry. I saw workers in incredibly rural areas with poor standards of life become able to make a living for themselves playing games. I saw it as an export of labor, and thought that was pretty cool.
I was actually part of a documentary about the business which unfortunately didn't ever make it out. RMT over the past few years though has just turned into a total hack / bot / stolen credit card fest, which was certainly not what I signed up for.
Is that what led you to launch R2?
I wouldn't say that's what 'led' me exactly. But I will say it's much nicer to be working with our own games, rather than other peoples. Also it's important to notice that I primarily worked as a consultant in the RMT industry, so I am not really a gold farmer or a gold seller, but rather an American living in China who has had a lot of contact with different levels of the industry.
I saw in an interview that you mentioned brokerage - hooking up American companies with suppliers in China. Can you share what other areas you consulted on?
I did quite a bit of legal work as well, consulting for lawsuits related to game companies (Public companies), and issues / lawsuits that had things to deal with Chinese game companies. I can't really get into the details on that stuff though.
When introducing your 2012 GDC Europe talk, you showed a few comments from a YouTube interview 2 years prior. Were you surprised by the backlash you got from it?
Of course not [smiles]. I didn't help myself by calling myself the 'King of Gold Farmers' though. That was definitely an overstatement that I regret.
Why do you think that western gamers are openly hostile to RMT?
Players who pay shouldn't be able to attain a competitive advantage. The overall acceptance of paying for advantage is still not very high in the West, although it is growing rapidly. It was accepted in Asia much earlier.
Also too much negative stuff came along with RMT – hacking, botting, in-game spamming, etc. Those are the things that really affect players' game experience.
Do you think you're in a better position to influence the online gaming industry now as a publisher? And in what direction would you want it to head, particularly for Western markets?
Heh, wish I had a calling as big as that, to influence the online gaming industry, but in reality right now we're just concerned about putting out fun games for our audience. China has been putting out some really interesting browser games over the past couple of years, but because of bad localization/marketing/etc., they haven't done well in the West.
Myself being a gamer, I just want to see new, fun titles come online - whether that's console, browser, MMO, etc. During my weekends, I love to sit down and spend a few hours on my XBOX playing Borderlands 2 or other deep-content games. But during the day while I'm busy or at work, I like playing games that I can click a few times then forget about for a couple hours. While I'm on the metro or in an elevator, I like to play mobile games that last me 1-2 minutes.
I'd like to continue to see new games, new business models, new platforms.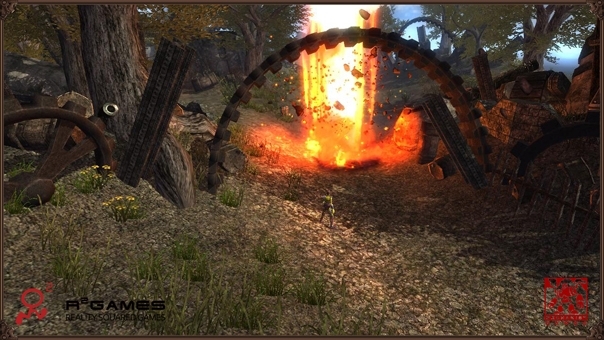 Do you think that there's a lot the West can learn from China - gameplay quirks, mechanics, session length, etc - but we're dismissing out of hand?
There are good things and bad things. Chinese game design is monetization-centric, and it has gotten very extreme. Where I meet many western designers who have fantastic games that have trouble commercially, I think a balance needs to be drawn between them. If you look at a lot of the popular browser and mobile games in the west now, a lot of them have drawn inspiration from Chinese games (i.e. Building cooldowns, etc.).
I don't feel that any type of game design is better than the other, but that we should be aware of all different types of games from many different cultures. It never hurts to expand our world view, whether it's talking about games, or other parts of life.
Is that what you're hoping to achieve with R2 - bringing the best from both worlds together?
Our goal is to publish fun games. That's about it. For now primarily we have been working with localizing Chinese titles for Western markets, but we also hope in the future to get some really excellent Western games into China (and other markets) as well.
How do you feel about the reception of your first games - Crystal Saga and Wartune?
We have been pretty happy with the reception. From a browser game perspective, we believe the games offer quite a bit of depth. And in a market where a lot of games out there are still entirely revolved around 'building up your village', they offer some unique gameplay.
You've been very open about your past and your route into the industry. How do you feel about it when it gets brought up, especially considering what you're trying to do now?
I've been a hardcore gamer since I was old enough to hold a controller. The gaming industry has always been a passion for me, not just a way to make money. With my specific skill set (bilingual and being in China), RMT was a good fit.
For me, I've always wanted to work in games. I learned a lot from working throughout RMT.
On a personal level, I don't really have a problem with people exchanging time for money in games, and in fact, now that I have to work full-time, I tend to spend a bit myself. But I did have a problem with a lot of the other negative stuff that came along with RMT. Wish I could say we're rolling around in millions of dollars here now - but that's definitely not the case - it's a very, very competitive market out there
Do you feel like you're fulfilling that ambition now - working in games - or are there things you still want to achieve?
I definitely enjoy what I'm doing, and I think that, while our industry is not perfect, it's definitely a step up from RMT.
There are still lots of things we want to achieve within the game industry. We're working with some really strong developers in China now to create games that are actually aimed at Western players, rather than spending most of our time figuring out how to adapt them to fit a Western audience. And again, we still want to get some Western games into Asia.
In the end, [we] just want to make games accessible for different markets that wouldn't normally have been playable (language and other barriers).
Do you think that you'll stick to browser-based, or would you move into client-based heavyweight games - or even mobile?
For now we are staying with browser, but we are definitely looking at other platforms in the future. For now, we will stay away from mobile as, from a publisher's perspective, we can't bring much value. As you can see from games like City of Steam, browser games are becoming more and more advanced.
If things go well with R2, we will definitely work on setting up some of our own development operations, and then we could start considering mobile/client.
Gareth "Gazimoff" Harmer, Senior Contributing Editor