In the final part of his interview with ZAM, Colin talks PvP and design philosophy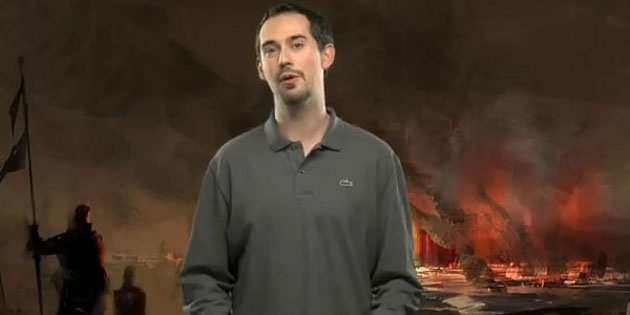 In the second and final part of my interview with ArenaNet's Game Director Colin Johanson (you can read Part One here) we began by talking about World vs. World and how players took the game in unforeseen directions.
"It's amazing the amount of emergent game play that comes out of it. We could beta test this thing until the cows come home and we put the game out live and all of a sudden we're going to see completely different behaviors than we ever would have expected.
When one person discovers something cool and then everybody else starts doing it, it's amazing to watch this stuff happen. It's honestly one of the coolest parts of developing an MMO; you just get to see so much emergent game play that rises up out of your player base.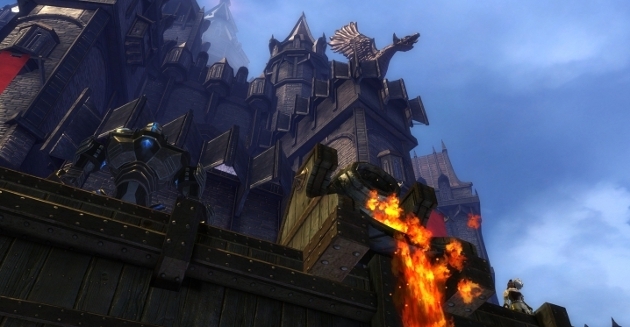 It's always interesting to see the stuff they've thought of, I really get a kick out of the fights over the jumping puzzle in World vs. World and the different tactics for that. Once your world owns it, how people put the call out to get Mesmers in there to drop a portal so people can get to the top faster. All the coordination in that has been interesting to watch. It's just incredible to see how much people work together in World vs. World and the different tactics they've come up with. When we add some of the new systems that we're developing and WvW expands with even more support, I'm really excited to see where that goes in the future."
World vs. World certainly remains popular, but there is plenty of room for it to grow and improve. I asked Colin what was the most important aspect of what ArenaNet was bringing to the WvW experience this year.
"I think, depending on who you ask as a World vs. World player, each of them would give you a different answer. I think there are honestly three different things we need to resolve. If we tackle all three, I think we're going to make a massive [impact] in the WvW sphere and I think it's already a really strong part of the game but I think we can put it over the top if we can hit these three. [The first is] culling, so you can see as many of the enemy as possible and you can always see what's going on. I think that's really important.
The second one is the sense of personal progression, a reason for you to log in every day with the sense that you're progressing when you're fighting in there and it kind of goes hand in hand with the third one for me which is a reason for you to log in and play even if your server is losing or if it's day six and you have no chance of coming back.
There also need to be minute to minute, hour to hour reasons to be winning or holding locations, not just the overall weekly motivation to do that and I think the progression system will tie into that. The system that we're working on, that we'll talk about in more detail later, really supports the concept of reasons to be there every day and to try and be winning and holding areas every day. And I think if we can attack all three of those things then we will solve the major issues in World vs. World that are floating out there, things we can still address.
Those are the really big three and all of them are equal in making World vs. World a better experience."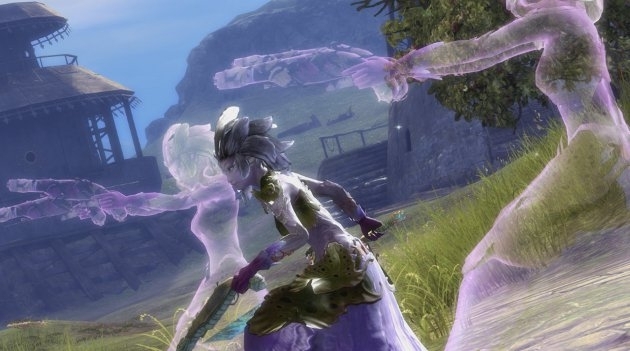 Having already mentioned the utility and fun (or overpowered win button depending on your message board) nature of the Mesmer Portal, I asked Colin about designing abilities that would bring that much flexibility to other professions and the challenge in making a tool for players to really run wild with.
It is difficult. I can say that when Mesmer Portal was first discussed as a skill, there were a lot of people who said there is no way in the world we should ever do that, it's going to break our game in a thousand ways, it's going to cause all these unforeseen problems that we're never going to see until the game goes live and then we're going to find them all out.
I think when it comes to game development you can pick one of two stances: one of those is play it safe, do the stuff that you absolutely know you can pull off and that doesn't come with any risks and those can be really polished solid games but rarely will they drive innovation or push things forward.
Then your other option is you say let's do the thing that's fun, let's try it, lets try something crazy and hopefully it will work and we'll see what kind of emergent game play comes from it.
We had that discussion about adding underwater combat to our world, a giant chunk of the world is an underwater actual playable game space. We went back and forth on that for a while, "Is this something we can do?" "It's going to be a huge challenge." It's almost rebuilding the game's movement and combat systems all over again a second time. And the answer was, well it's really hard, but we're never going to find out if we can do it if we don't give it a try. And if we don't try to do it, our game can't be quite as good as if we try to do it. So let's give it a shot.
I think Mesmer Portal falls into the same category where occasionally an idea comes up which is so crazy there's just no way we can do it, but something like that we said you know what, it's so much fun and it changes the way people would play the game so much it's worth it. Let's see if we can take the risk and make it work. That's kind of how that thought process goes and I'm sure somewhere around the office there's a couple of people right now that would tell you they still think it was a really bad idea that we did it. But it's out there and people are having fun with it. So it's a good trade off."
Continue on page 2 as Colin talks the past, present and future of SPvP >>>>