We are the harbinger of your destruction.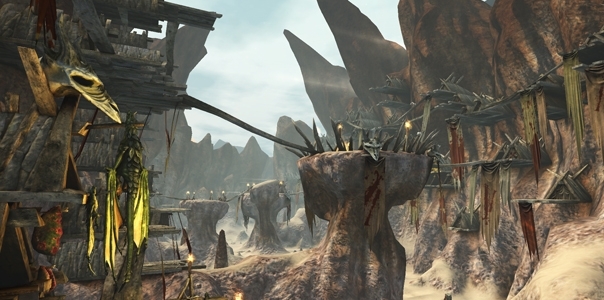 EverQuest and EverQuest II have expansions coming up, and - like with most expansions - there are pre-order kits available. What do you get in them? Well let's find out!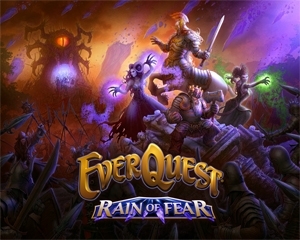 EverQuest: Rain of Fear pre orders come with the Harbinger's Staff and Fear Corrupted Phase Spider Metamorph Totem, both of which are only available through the pre-order. The standard edition comes with these, plus seven additional items, including a painting, an idol, a pair of storage cases, and a bracelet. The Collector's edition comes with even more, including a house pet and an upgraded Rucksack.
EverQuest II: Chains of Eternity, meanwhile, comes with a Cloak of Mourning that's exclusive to the pre-order. Regular edition gets two Scrolls of Ressurection plus Drinal's Scythe as a mounted replica. The Collector's edition, however, includes several powerful potions (including a six hour double experience potion), a Firiona Vie Memorial Tapestry, and a werewolf mercenary companion.
Pricing has been announced for both expansions, just in case you need to start saving those dollars. EverQuest: Rain of Fear and EverQuest II: Chains of Eternity come in at $39.99 for the standard edition, or $89.99 for the collector's edition. Preordering the collector's edition will currently carve that price down to $59.99, adding another sweet bonus to the bundle of loot.
Julian "Mirai" Williams