We catch up with creative director Salim Grant and discuss the challenges that went into revamping this veteran MMO.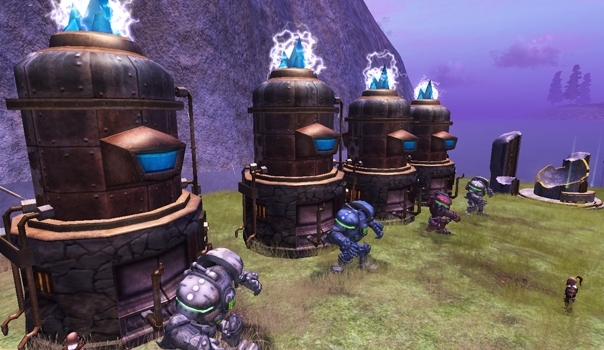 Fancy trying out a high fantasy MMO and not be charged a dime for it? You're in luck, as SoE has you covered. Joining their growing list of free-to-play games is Vanguard: Saga of Heroes. With a wide range of classes available to play in an expansive, seamless world, this revamped MMORPG might quench that thirst for something different.
Converting a veteran MMO like Vanguard to free-to-play is no easy matter, so we asked the experts. I recently got the chance to discuss the revamp with Salim Grant, Creative Director for Vanguard: Saga of Heroes. During the interview, we touched on the reasons behind the switch and updating the game for a modern audience.
ZAM: Before we get started, can you give us a quick recap of what Vanguard is all about for those readers who might not have looked at the game before? What can players look forward to that's unique to the game?
Salim Grant: Vanguard Saga of Heroes is a fantasy, massively multiplayer online role-playing game (MMORPG) set in the world of Telon, which is a vast, ancient world filled with adventure and magic. Vanguard is a game about freedom, and the world of Telon is filled with exotic locations. Players take a role in one our unique classes and can challenge dangerous creatures through our groundbreaking and dynamic combat systems.
ZAM: In a previous Producer Letter we read that you intemded to switch Vanguard to Free-to-Play. What was the reason behind the change? Do you think that free to play models give you more flexibility as developers?
Grant: As a company we are shifting to free-to-play as we believe in giving players choices and flexibility. We're doing the same with Vanguard – it's a massive game with a ton of content that we want every type of player to be able to enjoy on their own terms. The free-to-play model has proven to be very successful for our other titles and we hope that Vanguard can share in the same success.
ZAM: While we're on the subject, you've used the tagline 'Free to Play, Your Way.' What's your ethos or intention behind that?
Grant: We're focused on giving players choices and the free-to-play model offers players even more flexibility with their gameplay experience. They can play on their own terms, whether that's playing for free or becoming a member with full-feature access.
ZAM: Vanguard itself has been out since 2007. Can you describe the challenges you're facing with trying to update the game for a modern audience while still keeping your current players happy?
Grant: We have significant plans for new content. We are hard at work, designing and implementing new quests that will appeal to current and new players. We will continue to invest in the more hard-core gameplay of Vanguard as well, and where we can refine things related to UI or older systems, we will.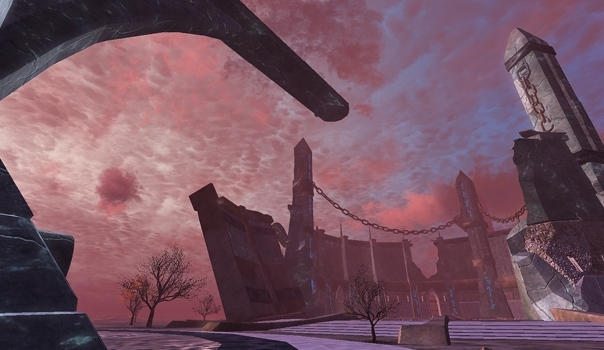 ZAM: In your Producer Letter, you mentioned that you're planning to roll out updates "MUCH more frequently." Can you give us a taste of things to come, or the kind of things you're looking at? Are you focusing more on rapid mini-updates, or are you looking to roll out larger pieces more slowly?
Grant: We are currently releasing bug fix and game tweak updates while we prepare for the free-to-play transition. We have also started rolling out some of the changes related to free-to-play in the form of content revamps, refining content, quest flow and reward metric.
ZAM: You also mentioned that you're "getting the band back together." What style of play can we expect to emerge? Are you looking at evolving the game in a style reminiscent of EverQuest and more traditional MMOs, or are you looking in a different direction? What would you say your inspiration is?
Grant: One of the things that makes Vanguard unique is the niche style of gameplay, and we plan on sticking with that style as it really defines the game. The game is always evolving and we look to our community and the game itself for inspiration – we have years of experience and feedback from our vocal and active community to draw upon!
ZAM: What's your feel with the state of the game at the moment? Do you see yourself spending more time fixing or improving existing game systems, or focusing more on adding fresh new content? Are we looking at an evolution, or something closer to a Vanguard 2.0?
Grant: We're happy with where Vanguard is at the moment, but that's not to say there isn't room for improvement. We strive to constantly improve the game and keep players entertained by dedicating time to create new content, while fixing bugs to ensure the game runs at its best.
ZAM: And finally, what's the best way for interested players (both new and returning) to get involved?
Grant: Log in and acquaint yourself with the game! We have a lot of updates coming, so get ready!
And there you have it! We'll be keeping an eye on Vanguard's entry into free-to-play, and its continued evolution post-launch.
Gareth "Gazimoff" Harmer, Staff Writer