Missed Carbine's Saturday livestream? We've got the recap on the action right here!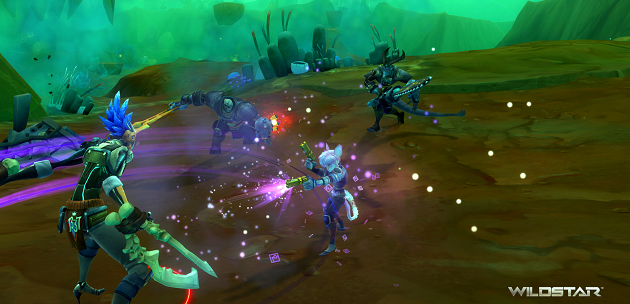 Starting off 2014 with some slice 'n' dice action, Carbine aired its long awaited WildStar Stalker livestream which highlighted the game's stealth class.
In WildStar, the Stalker can take the role of either a stealthy damage-oriented assassin or an evasive martial artist who acts as a group's tank. During the stream, the team showed off examples of both a damaging build and a tanking build for the class by doing some open-world questing and tanking in Storm Talon's Lair, one of the first group dungeons players will encounter.
We also got to see some Stalker PvP gameplay, as well as a plethora of other classes, in both the open-world and a never before shown 3v3 Arena setting. #TeamFrost fans probably rejoiced after the stream ended because these matches also settled the long disputed rivalry between Carbine's Lead Producer, Stephan "Daddy" Frost, and Lead Narrative Designer, Chad "Pappy" Moore . Let's just say it was a "chilling" victory. Better luck next time Pappy, us lore nerds still support you!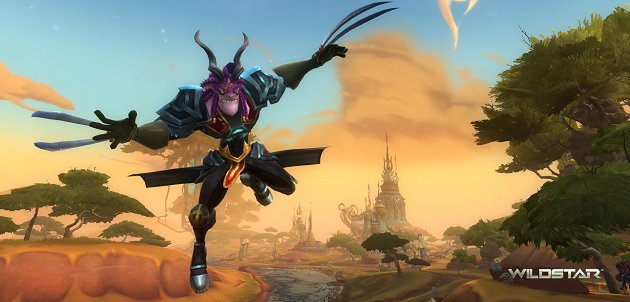 If you wish to view the full livestream recording, you can do so by following this link or by watching the video below. Don't forget to check out the official WildStar website for more information about the upcoming MMO and be sure to stay dialed into ZAM as we bring you the latest Wildstar news and updates.
See you on Nexus!
Corey"Cyglaive"Jenkins
Follow Corey on Twitter @Cyglaive