Kicking off 2014, Carbine brings us some Stalker gameplay and the fight of the century.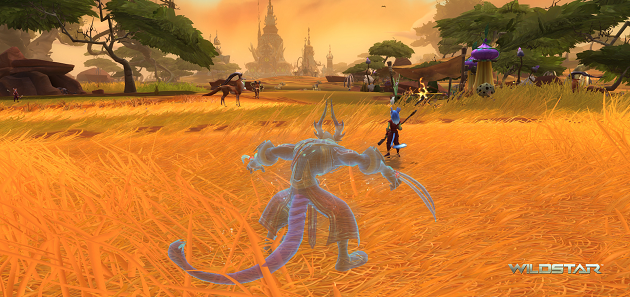 It's officially 2014 which means it's also the year of WildStar! That's right folks, the wait is almost over and the game's launch will soon be upon us. However, before we get any more big reveals from planet Nexus, Carbine is kicking 2014 off with the long-awaited Stalker livestream. Did you miss this sneaky space-ninja over the holidays? Don't worry, he's coming back this weekend.
As if he wasn't hiding in your stocking and watching you anyway.
The Stalker livestream will begin next Saturday, January 18th, at 12:00PM (Noon) PST on the official WildStar Twitch channel. Similar to other livestreams, the team will be answering questions and showing off this sneaky assassin through actual gameplay, so don't miss out.
And speaking of gameplay, Carbine will also be featuring a very special event during this weekend's Stalker stream. The highly anticipated PvP deathmatch between the company's own Lead Producer, Stephan "Daddy" Frost, and Lead Narrative Designer, Chad "Pappy" Moore. You won't want to miss the fight of the century folks! I have a hunch that the citizens of Nexus will be talking about this one for years to come!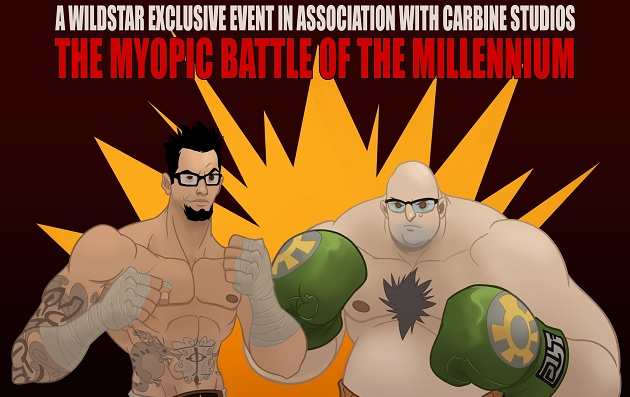 As always, for more information on WildStar go and visit its official website and be sure to keep it dialed into ZAM as we bring you the latest WildStar news and updates.
See you on Nexus!
Corey "Cyglaive" Jenkins
Follow Corey on Twitter @Cyglaive