Monster meets Machine in a battle of epic proportion.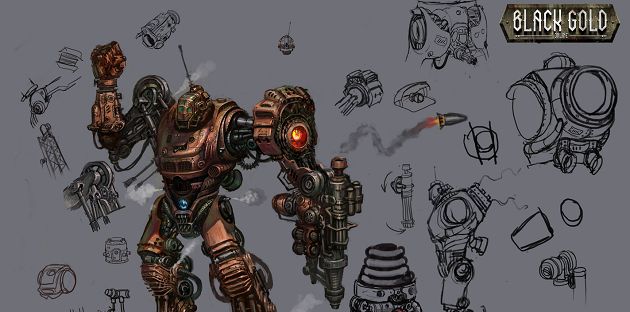 The upcoming Snail Games developed free-to-play MMORPG, Black Gold Online, has released a larger than life trailer showing off two of the game's giant monstrosities going head-to-head. Tell the little guys to step aside, you're in the big leagues now.
As the trailer depicted, the two giants shown were the hulking Goliath, created by the Kingdom of Isenhorst, and the ancient Behemoth, an elemental creature summoned by the Erlandir Union. With Black Gold Online boasting some pretty significant faction vs. faction PvP combat, one can probably assume after watching this trailer that these two hulking creations will most likely aid their aligned faction on the battlefield in some way.
My guess would be by smashing things to pieces.
For more information on Black Gold Online, be sure to check out the official website, and keep it locked to ZAM as we bring you the latest game news and updates.
Good Hunting!
Corey "Cyglaive" Jenkins
Follow Corey on Twitter @Cyglaive