Later today Carbine will live stream the Warrior, the first of many class breakdown live streams.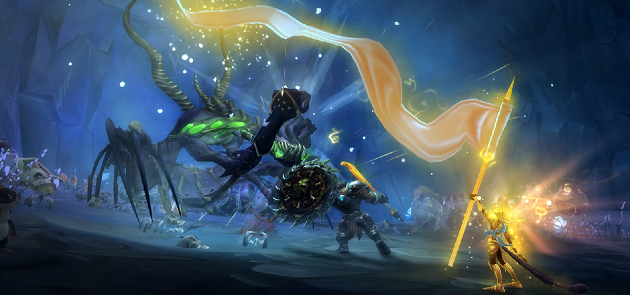 Heads up, WildStar fans! Carbine has just announced their second WildStar live stream will be held this Saturday at 12:00pm PT (noon). The team will be talking class info and changes you can expect to see in the latest game build. Winter may be coming, but that doesn't mean you can't curl up by the fire inside your home and watch some WildStar.
UPDATE: Straight off the heels of the latest DevSpeak, Carbine will be showing off the Warrior in all its glory during the live stream this weekend. Hosted by David Bass (Senior Community Manager), Hugh Shelton (Lead Class Designer) and Mac Matzenbacher (Systems Designer), the live stream will show off how the Warrior feels, some of the recent changes to the game and even reveal some cool new info!
While we don't know exactly what class will be talked about this weekend, Carbine has told us that it will be one of the classes we're already familiar with (Stalker, Spellslinger, Esper, Warrior), so don't expect any new class reveals just yet, my friends. However, they will be going over new information about each class including how they look, how they play and how they differ from other classes. So even if you don't get your class of choice this weekend, hang tight, there will be plenty more information to come.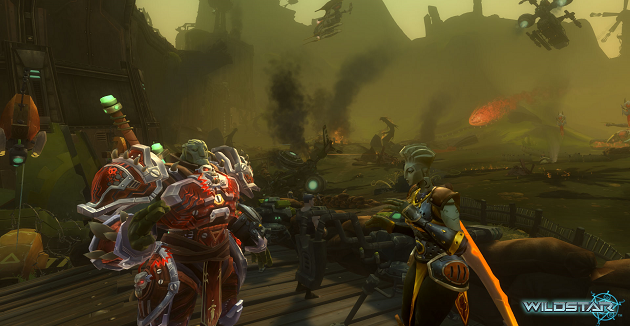 Up until now, most of the game-demo footage that we've seen from conventions, or various videos, have been from older WildStar game builds. Alongside the class discussion will be the premiere of the brand new game build that will be playable for the handful of lucky beta testers in December. This new build includes some of the previous changes that Carbine has discussed and other features that we have yet to see. If you're unable to participate in the winter beta there's no need to panic. Carbine will be showing off new content and features via additional live streams in the future.
This will definitely be an interesting next few weeks for all of the WildStar fans out there. Or if you're like me, the next few weeks will be filled with jumping for joy and running around like a crazed Chua for the plethora of new information to come from Carbine. For now be sure to check out the WildStar official website and Twitch channel and stay tuned to ZAM for all of the latest game news and updates.
See you on Nexus!
Corey "Cyglaive" Jenkins
Follow Corey on Twitter @Cyglaive
Updated by Matt "Mattsta" Adams
Follow Matt on Twitter @MattstaNinja