The latest video on WildStar gameplay looks at the most controversial element of combat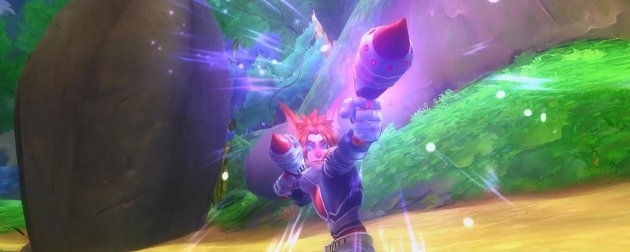 There are two words that split opinion among MMO players like no other phrase: "Cash Shop."
However, second on the controversy poll might be "crowd control." We've all come up against a certain class that makes PvP as fun as self-flagellation *cough*WoW Rogues*cough* at certain points in our MMO lives. Of course, it's not as much the individual class that causes the trouble—except for WoW's Rogues—it's the CC system in the game that is the root of the issue.
To dispel any fears that Carbine is unaware of the teeth-gnashing chagrin CC can cause, the team has crafted another superb Dev Speak video for your delight. You can view it below.
Tether looks to be an interesting take on the usual "root" type of spell and it's obvious that Breakout Gameplay offers a variety of ways to diminish the straitjacket sensation of crowd control. And, it seems, the options for getting out of the more glue-like sticky situations look to actually offer some fun for the victims of CC.
Perish the thought.
Those overly optimistic among you might now be saddned that your dreams of 2013 for WildStar have been dashed—I used to be one of you, I know your pain—but Carbine continues to produce quality videos to enlighten and entertain.
What feature of WildStar's crowd control system do you find most interesting?
Tell us in the comments below.
Or I'll hit you with Tether until you do.
Scott "Jarimor" Hawkes, Editor in Chief
Follow me on Twitter @Jarimor