"Awesome Stuff" to be presented on August 29.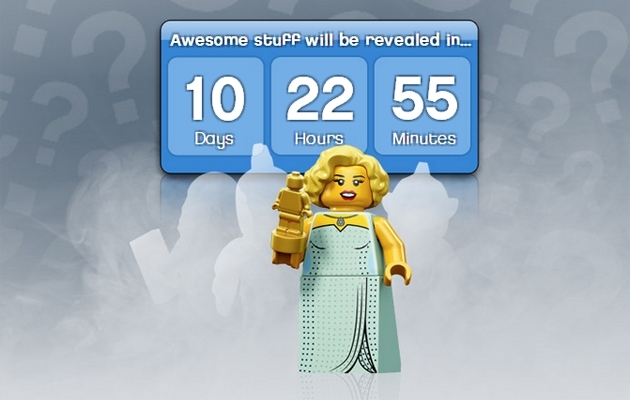 Pay a visit to Funcom's website and you'll notice that something has changed. A countdown has appeared, promising that "awesome stuff will be revealed" in just over a week's time.
With LEGO Minifigures silhouetted underneath that countdown clock, it looks like we'll be hearing more about the Oslo developer's upcoming new MMO, announced last year. That announcement looks to be planned for August 29, placing it firmly between the two major gaming events of Gamescom and PAX Prime.
Minifigures have been a popular part of the Lego franchise, with 340 million of the small plastic collectables estimated to have been made in 2012. Since its inception in May 2010, eleven different figure series have been created, each containing a diverse range of miniature men, women and much more. From zombies to scientists, it's fertile ground for an MMO.
It's a change of tack for Funcom, moving away from the more mature themes of The Secret World and Age of Conan, and reaching out to a younger audience. There's also a technology change, when I interviewed Joel Bylos earlier this year he indicated that we'd be seeing the Dreamworld-powered LEGO game on Flash and tablets.
Through previous games, Funcom has been known for its unique perspective, whether it's working with familiar franchises or twisting well-loved stories into something new. As a result, I can't wait to see what they do with LEGO Minifigures.
Gareth "Gazimoff" Harmer, Senior Contributing Editor
Follow me on Twitter @Gazimoff