SOE gives players the chance to make the helmets, decals and ornaments they want

There is something tremendously appealing about the concept of the Player Studio. It places power in the hands of gamers and encourages them to design and participate in their favorite games in new and interesting ways--while making a little money too.
It's no surprise then that SOE has brought Player Studio to PlanetSide 2. Now science fiction aficianados can let their creative side run wild and bring new, unique looks to the conflict on Auraxis.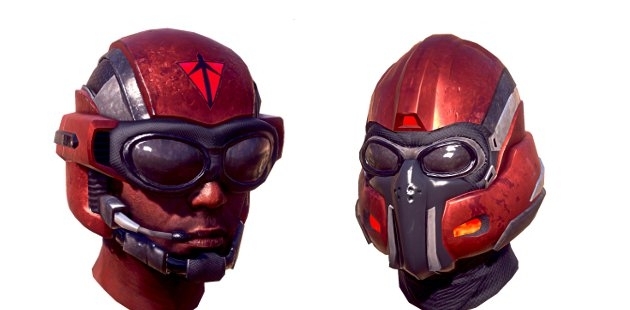 There is so much potential when design is opened up to even more people passionate for a game and--with the above helms as an example--there will undoubtedly be some great new items arriving for the Terran Republic.
As well as those miscreant factions that I won't name, I suppose.
Use the PS2 Player Studio link above to find out how to get started and where to look for a wealth of information from SOE and the community. If anyone can make a TR helm with a dazzling bird of prey on its prow, be sure to let me know.
Scott "Jarimor" Hawkes, Editor in Chief
Follow me on Twitter @Jarimor