Wine tolerance is dealt with in latest AoW system breakdown

Age of Wushu has an incredible depth to its systems, so it shouldn't really come as a surprise that even alcohol has its place.
As fans of the legendary Jackie Chan film, Drunken Master, will know, purveyors of intoxicated combat in martial arts mythology have a very distinct style.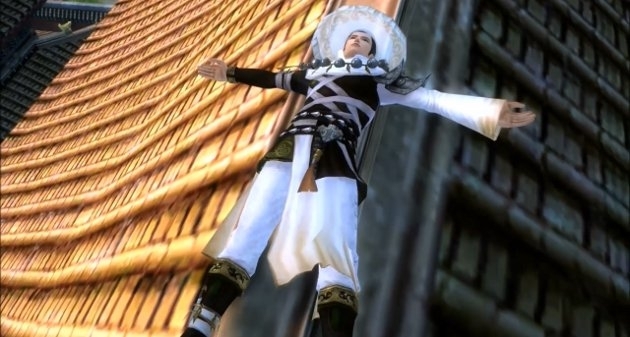 The latest post outlining the impact of wine in the game details the effects it can have:
"Drinking and becoming drunk rewards players with a Evade buff during combat. The higher the tolerance of a player, the more alcohol is required to remain drunk. If a player drinks too much, they will no longer be able to evade and lose mobility in combat or in regular travels. Certain NPCs can unlock random encounters if they enjoy seeing a drunk master stumbling across the streets on a regular basis. Be wary of your Schools Rules to make sure that you are permitted to drink without being disciplined by your sect."
Players can even spit wine at other players to make them dizzy and unable to use certain abilities -- which sounds rather unhygienic.
Though, of course, booze in real life has no positive physical advantages at all -- we at ZAM in no way endorse the consumption of alcohol, let's get that clear! -- in Age of Wushu it seems you can use anything to your advantage.
Scott "Jarimor" Hawkes, Editor in Chief