New F2P MOBA based upon immortals launches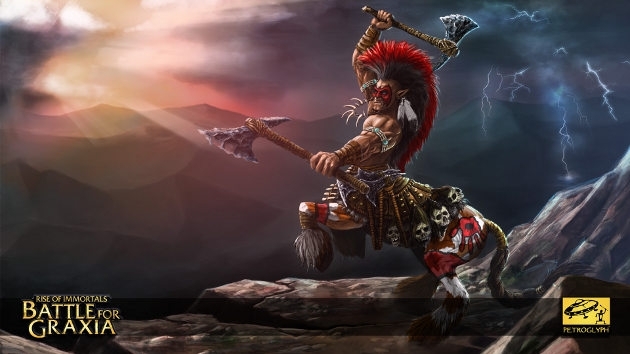 2013 is shaping up to be the year of the MOBA and the latest game to throw down the gauntlet is Battle for Graxia.
Petroglyph's game is available to play right now for free and is downloadable from the home site (linked above) or via Steam.
The game has more than 25 immortals to choose from with more to be added regularly. With League of Legends still dominant and many more MOBAs entering the fray, Battle for Graxia has a big task in making a splash in the market.
However, BfG does have some intriguing ideas like the Interactive Replay System -- much more popular than the other IRS -- and the White Knight feature, where you can replace a player in an ongoing game.
Everything you would expect for a MOBA is present, including a variety of game formats from 1v1 to 5v5 and ARAMs. Will you be checking out Battle for Graxia?
Scott "Jarimor" Hawkes, Editor in Chief