Paradox Interactive reveals its newest chapter in the Magicka universe. Details inside.
"One Blow, Head On Home"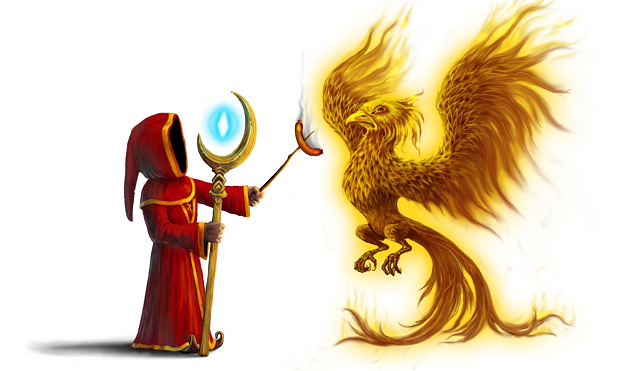 Many Magicka fans remember the glorious times traveling across the land of Midgård with your closest friends. Looting and sharing epic treasure and battling fiendish goblins, all while conjuring spells with ease, in order to thwart the darkness that would aim to destroy the land. For you were its stalwart hero!
All right, who am I kidding? If that was your Magicka experience, then you may have manged to have missed more than half of the game.
While that may have been the experience for some, I'm sure most of us have the bitter-sweet memories of stumbling around as a pathetic excuse for a wizard, getting rejected and often times tricked by villagers, spamming "W" "A" "Spacebar" to frantically resurrect our buddies, only to "accidentally" shoot a bolt of lightning at them immediately afterwards. Or several bolts of lightning. Or several bolts of lightning and a laser.
Ok, realistically, blowing your buddies up was probably only an accident about 50% of the time, but that in itself was part of the beauty and fun that playing Magicka revealed.
Among the chaos of battling goblins, ghosts, dragons and even Death himself, players found that battling simultaneously among your friends could be as equally fun and epic in this humorous action RPG.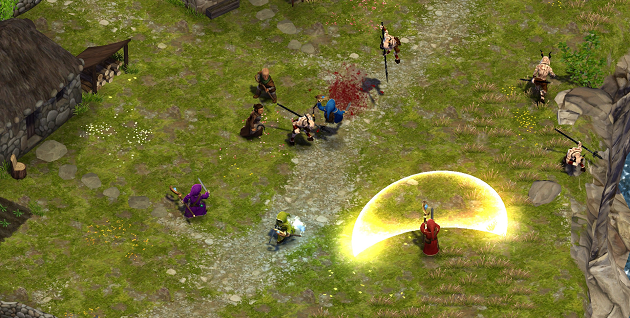 Giving your group many chances to learn to crawl together, run together and often times fall flat on your faces together, Magicka offered a unique twist and humorous experience that was welcomed by many fans of the RPG genre.
And while I could sit here all day and reminisce (and laugh) at all of my Magicka adventures, it appears that the team over at Paradox Interactive isn't quite done with the franchise just yet. In fact, they may just be getting started.
"Two Chords, Draw Your Swords"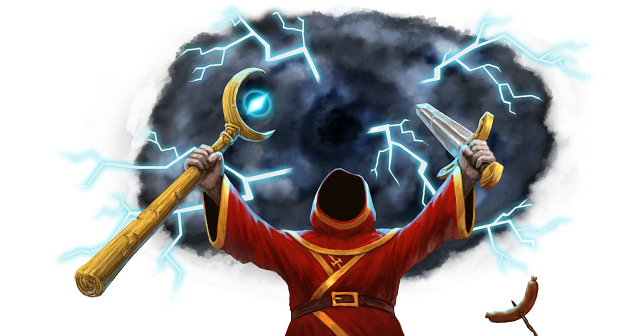 Today Paradox Interactive has announced the next installment in the Magicka franchise that is, Magicka: Wizard Wars.
Magicka: Wizard Wars will be a player vs player focused game that will be developed by Paradox North, a subsidiary company of Paradox Interactive, composed of industry veterans who, I'm sure, are eager to be working on the next Magicka chapter.
Wizard Wars will pit two teams of four wizards against each other in heated spell-flinging combat. Boasting speedy twitch-reaction and action-oriented battles that will keep you engaged and having fun.
Sounds pretty epic right? But did I also mention that most of the infamous "rules of Magicka" that we've all come to know and love will be prevalent in this new title as well?
Being able to accidentally (or purposefully) zap, crush, burn or freeze your allies will play a vital role in the flow of combat. Making it so that your team's skill as wizards can shine and hopefully help you to avoid friendly fire.
Combine this with Magicka's already interesting take on spell combination and you've got a concoction for some intense and fun PvP style gameplay.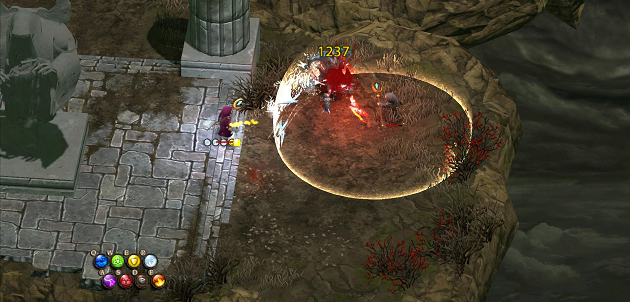 Casting a lightning bolt, pretty simple. Casting a lightning bolt after running through a river, probably not a good idea as water conducts electricity (as many of us have learned the hard way). How about casting a lightning bolt before running through a river, then trying to dry yourself off with fire in preparation for another lightning cast, while being chased by an enemy wizard through the forest, while coming to a fellow teammate's aid.
Only to be crushed by a boulder from your ally, that was meant for the other team.
It sounds like the most exciting PvP match ever.
Add, on top of this, forms of character progression, that are yet to be announced, and it would seem as though fans of the Magicka gameplay mechanics will find, yet another, engaging and humorous title (filled with a plethora of pop-culture references) from Paradox Interactive.
"Three Score, Time for War"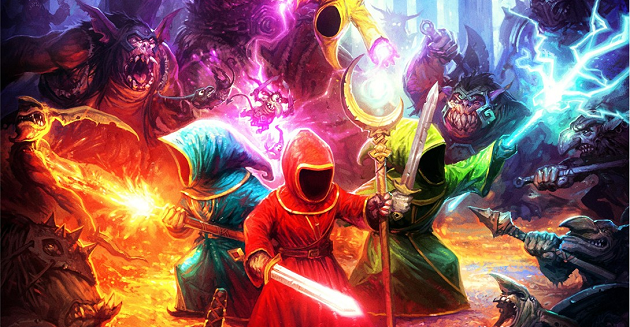 While the original Magicka offered fun PvP game modes, the game in its entirety was not developed with team-based PvP at its core, focusing more on a fun and entertaining storyline.
To me, this is where Magicka: Wizard Wars will truly shine, compared to its predecessor. Being built from the ground up with team-based PvP in mind will strengthen its PvP gameplay that much more.
While very few details on the specifics of the game have been released, we can certainly speculate that Wizard Wars will take full advantage of its easy to use and hard to master spell system and its imaginative environments; allowing them to interact in various ways with players from the two opposing teams.
As we wait for more details on Wizard Wars, Paradox Interactive did leave us with a "teaser" video for the upcoming chapter in the Magicka universe however.
It may not be enough to stop you from purposely setting your friends aflame, but it might spare them a few minutes while you get a glimpse of what's to come.
Enjoy!