Suit up and save the world as some of your favorite Marvel super heroes. We've got all of the details for you.
Gazillion Entertainment has announced that they plan to start the month of June off right by releasing their upcoming MMO, Marvel Heroes, on June 4th. It's time to suit up and start kicking tail!
Suiting Up Early
With the floodgates officially opening on the 4th of June, dedicated players who are part of the Founders Program will be given early access to the game. The early Access dates for each level are as follows:
Ultimate Pack purchasers receive 7-days early access (May 28th)
Premium Pack purchasers receive 4-days early access (May 31st)
Starter Pack purchasers receive 2-days early access (June 2nd)
Not a member of the Founders Program yet? Fear not, for all players who purchase a Premium Pack (past, present, and future purchases included) will not only be invited to take part in the closed beta, but will also be eligible for your early access. If after reading this you plan on purchasing a premium pack, you will receive your closed beta invite within 7 days.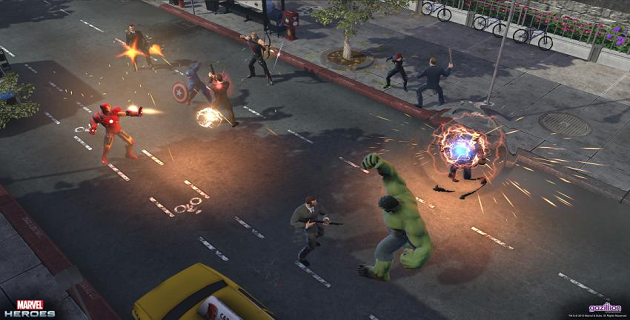 Looking Evil In The Eye
What's the use of being a super hero (besides being totally awesome) if you don't have any super villains keeping you on your toes? Well don't worry, because Marvel Heroes shows off some of their infamous villains that you'll be going toe to toe with in their brand new video. If you thought saving the world was going to be a walk in the park, think again.
Keeping Tabs On The Heroes
If you're looking for more information on Marvel Heroes, be sure to head over to their Official Website or head on over to their newly launched Twitch.tv channel.
Fight On Heroes!