Join Defiance in Advance Mission Beta 3 with our key giveaway!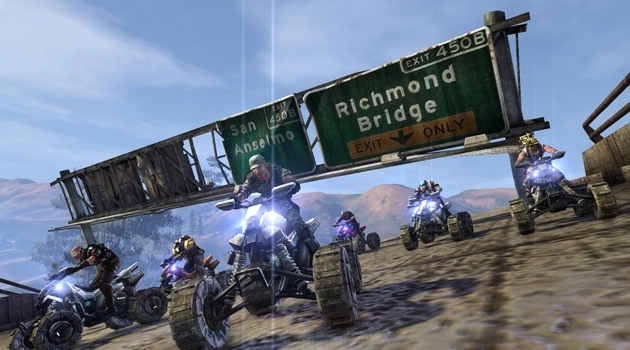 Ark Hunter, it's time to enlist! With the Defiance launch rapidly approaching, this weekend is your last opportunity to try out Trion's MMO third-person shooter before release. Thanks to those great people at Trion, we have a limited number of beta access codes to get you into the action. You'll need to act fast though, as Advance Mission Beta 3 opens at 07:00 Pacific on Friday, March 22.
You'll be able to explore a post-apocalyptic Earth ravaged by alien wars and exotic terraforming, as you hunt for the technology that will bring an end to the conflict. Running on PC, Xbox 360 and PlayStation 3, and accompanied by a TV series on SyFy, Defiance offers a unique MMO experience.
Getting access to Advance Mission Beta 3 is simple:
1. Register for a free account on ZAM
2. Request a key from our giveaway page
3. Head over to the official Defiance site and redeem your key
Once downloaded and installed, you'll be ready for the mission green light on Friday, March 22. And if the world of Defiance is a place that you'd like to stay in, head on over to the preorder page and be ready for launch next month!
Gareth "Gazimoff" Harmer, Senior Contributing Editor