The Museum of Modern Art invites you to take a walk through the EVE Online Universe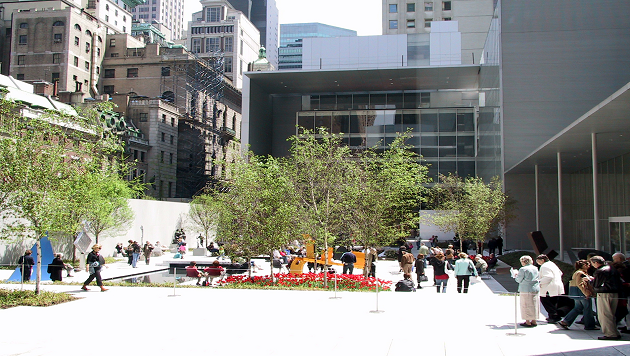 When you think of the word "Design" what is the first thing that comes to mind? For most gamers it would be the obvious choice: video games. Well apparently the renouned Museum of Modern Art, located in New York City, had similar views.
March 1st marks the grand opening of their new "Applied Design" division of the museum which will run until Janurary 31st, 2014. The Applied Design division houses some of the world's most innovative and well designed devices and systems, including 14 different video games. Among these is the popular Sci-fi MMO, EVE Online.
Around December of last year, the Museum reached out to the folks at CCP, asking them to piece together an exhibit that could go on display. Normally, most museum exhibits are either self explanatory or have informational panels detailing the device or work of art. Well we as gamers(especially hardcore EVE Online fans) know that video games can be pretty complex. To the average museum goer who only spends about about three minutes at each exhibit, that would not be nearly enough time to explain the complexity that is EVE Online.
This was obvious to Torfi Frans Olafsson, Creative Director of EVE, so he decided to reach out to the EVE community and fans via a lengthy blog post detailing how they could make this exhibit truly show off their immersive MMO that is EVE Online. In the post he asked that on December 9th, 2012, if all of the community could come out and record footage of their gameplay in the EVE Online Universe.
"We couldn't imagine telling the story of the EVE Universe without putting our players and their actions front and center," Said Olafsson
The call to the EVE community was heard, and on a single day EVE players from around the globe got together to record and share their EVE Online experiences. Combined, the footage turned out to be a whopping 1.2 terabytes, which was then constructed by CCP into an amazing visual narrative appropriately named a "Day In The Universe".
"The exhibition was such an inspiring project to work on. Seeing our universe under the same roof as so many other legendary works we love makes that collaboration an even more meaningful honor."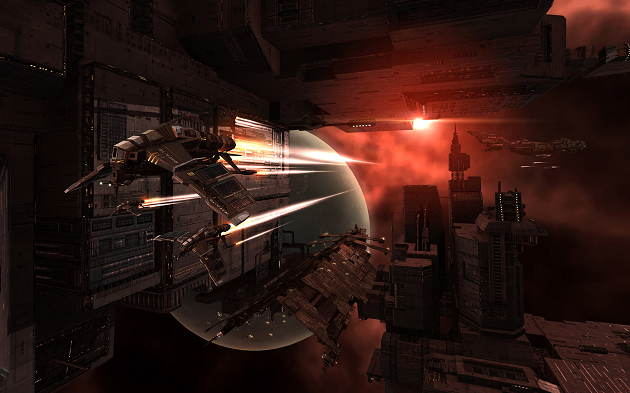 EVE Online's appearance in the Museum of Modern Art is definitely a huge accomplishment in the games lifespan. With the game celebrating its 10 year anniversary in May, one can only wonder how far this game will go.

For more information on EVE Online head over to their official website. Or for an additional listing of games being showcased in the Museum of Modern Art's Applied Design Division, you can follow this link here. See you in game (Or at the museum)!