We bring you an Arkship full of WildStar News!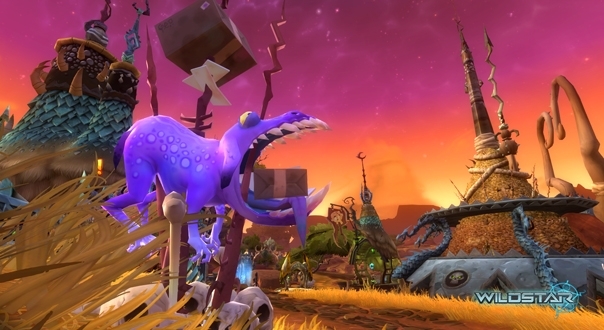 It's all systems go today, as we bring you an Arkship crammed full of WildStar news! From our first impressions with playing Carbine's upcoming MMO, to interviews across the development team, we have every last drop of information we could obtain about planning your flight to Nexus later this yea. As was officially announced today, with closed beta just a few months away, WildStar is due to land in late 2013.
Kicking things off, ZAM's own WildStar expert Michael "Ragar" Branham managed to get some hands-on time with the MMO, bringing us a detailed preview that describes why we should be getting excited about heading to Nexus. He also managed to interview Executive Producer Jeremy Gaffney, discovering details about combat mechanics, milestones, scaling and more.
Over in the UK meanwhile, Gareth "Gazimoff" Harmer managed to catch up with Carbine at a European event last week. While there, he managed to spend some time with Content Director Mike Donatelli, asking him for details on WildStar's raiding plans and how the team plan to deliver an eight week patch cycle. He also grabbed lunch with the WildStar Community Team, hearing their thoughts on growing the community, Arkship 2013, beta and beyond.
Besides some fantastic in-depth articles, we also have some special videos to share with you. Up first is a look at Deradune, one of the earlier zones for players from level 6 to 12. We've also included some Vista highlights from the Explorer Path for you to enjoy.
Secondly, we have an introduction to the Exiles faction from someone who knows them best. With the burly Granok, nature-loving Aurin and rebellious Humans, this faction certainly packs a punch!
Finally, Carbine's very own Mike Donatelli provides a preview into the Explorer Path, one of four different paths that you can choose to tailor your journey through the game.
Plus take a look at just what's in store if you prefer the Soldier Path:
We'll be bringing more details on WildStar in the weeks ahead, including more interviews and content previews!