ZAM gets hands on NEOWIZ's in-development, eye-scorching MMO
Overall Impressions:
The first test was passed with ease: did it look as good up close and personal as it did in the trailers? Absolutely. There were small, brief instances of textures dropping in and out, but for a pre-Alpha, the game was as smooth as a ghost on glass, while being completely sumptuous in detail and vibrancy.
It's far too early to make a final judgment on the combat mechanics as they are simply not fully implemented or fleshed out as of yet. The mixture of classic tab targeting with more active features seems a logical mid-ground for long term MMO players who want a bit of spice in their attacks.
The main thing I took from the playthrough was the sheer scale and attention that has gone into the design of the environment. From what I saw of Bless' world, it can confidently go toe to toe with any MMO currently on the market.
Will the core of the game reach the heights set by its startling veneer? Only time will tell as development continues – something we will keep you informed of here at ZAM. However, for sheer visual opulence, Bless is setting the pace for the next generation of MMOs.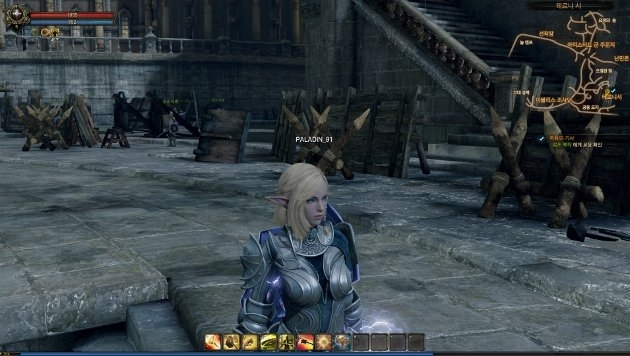 Scott "Jarimor" Hawkes, Editor in Chief