Wargaming America to Donate Some Proceeds to Charity and Host Cash Prize Tournaments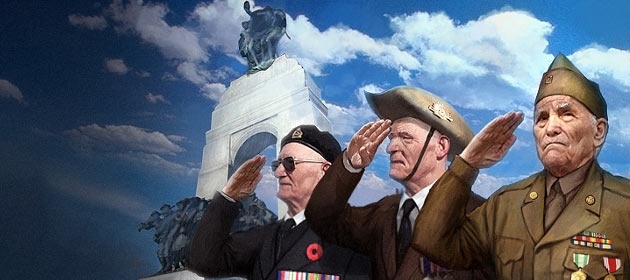 On October 30, 2012, Wargaming America announced details about in-game Veteran's Day charitable events for World of Tanks. Wargaming America is the exclusive publisher for Wargaming.net, which creates World of Warplanes, World of Tanks, and the not-yet-released World of Warships.
Starting November 9, 2012 at 12:01 AM UTC and lasting until November 12th at 11:59 PM, Wargaming America will donate 20% of its proceeds from specific in-game Gift Shot Packages. These packages include 12,000 gold, 1,111,000 credits and 2,012 gold, and 3,000 gold. The proceeds will go to charities such as AMVETS, Paralyzed Veterans of America, Operation Homefront, Homes For Our Troops, and the National Military Family Association.
And that's not all! November 16th - November 18th, they will also host several tier tournaments with a final, cash prize grand tournament. Cash prizes will be based on the number of participants in the tournament in addition to peak user totals on the North American server during the month of November. They will additionally be donating some of it to the charities mentioned above.
The three grand-prize tournaments will be at the same time. There will be Tier 4, Tier 6, and Tier 8 5-versus-5's. Minimum cash pools will start at in-game gold for Tier 4, $6,000 for Tier 6, and $24,000 for Tier 8. Players who wish to participate must sign up before November 14, 2012. Group play will begin on November 16th with the playoffs happening on November 17th. Then the third place match and grand finals will take place on November 19th.
For further details including how to sign up, visit http://worldoftanks.com/news/1729-announcing-veterans-challenge. Happy Veteran's Day!