Higby and Isaac return to bring another PlanetSide 2 Command Center.
More tales from Auraxis dropped courtesy of PlanetSide 2's Matt Higby and Tramell Ray Isaac.
With news of the recent updates to PS2, fan videos and quesitons and hints at more to come there was plenty to sink your teeth into.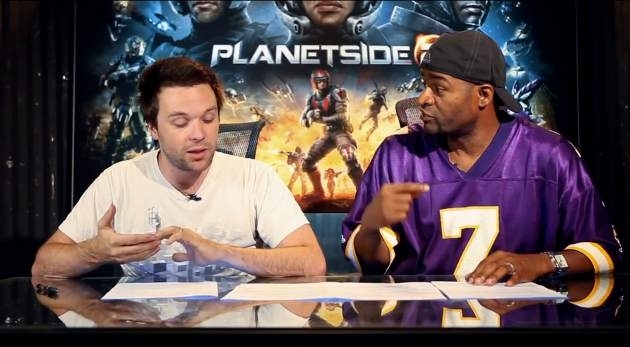 With new certifications and various other adjustments, there have been a lot of changes to the massive scale MMO Sci-Fi shooter.
Higby and Isaac outline what has come in as well as some interesting items to look forward to. Higby speaks of how the new resource changes will constrain players though that will most likely be altered in the whole cycle of balancing. Remember, it is beta after all.
In a look behind the scenes, Isaac revealed that over a billion shots have been fired during beta while the heat maps used give tremendously detailed data on just what is happening in the three faction war.
Margaret Krohn dropped by to talk about the Friday Night Ops events that SOE is holding live each week where you can talk to the devs and maybe watch Higby and Isaac settle their trash talk once and for all on the battlefront -- more likely it will just fuel it even more, but there you go.
Watch the video below -- be fair warned, there is some mild cursing -- and remember to join in ZAM's "Chin Hawk Down" event for the chance at PlanetSide 2 beta keys.
Scott "Jarimor" Hawkes, Editor in Chief