A new feature on LolKing keeps you updated on recent performance.
LolKing again earns its name by releasing another superb feature to keep you fully honed and informed for League of Legends gaming.
Already you can get the best elo stats, champion lists and links to streams at your fingertips under one slickly designed roof.
Now your information can be broken down to keep you on the cutting edge of current LoL trends.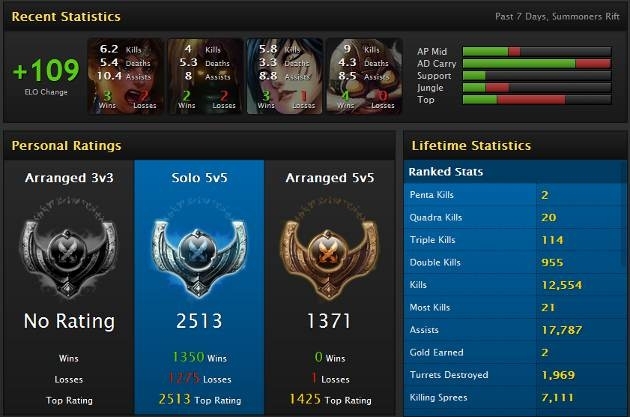 As announced by the awe inspiring Ashelia, LolKing has a new weekly round up of the most needed information:
"All profiles will now give a seven day summary of a summoner's statistics in both non-ranked and ranked matches on Summoner's Rift. Profiles are updated to show their most played champions in the past seven days along with their KDA ratios and win-loss ratios in a table--they also show overall net elo change from the past seven days."
So if you've been wondering which champions have been dominating the lanes in the past week, all you need to know is now even easier to find.
How cool is that? Let Ashelia and the rest of the LolKing wizards know.