MLG, IEG and KeSPA announce the SCII MLG vs Proleague Invitational.
The ultra competitive world of professional eSports took another step forward today with the joint announcement between MLG, IEG and KeSPA of the MvP Invitational.
Featuring 48 of the best Starcraft II players in the world, the MvP tournament should be spectacular.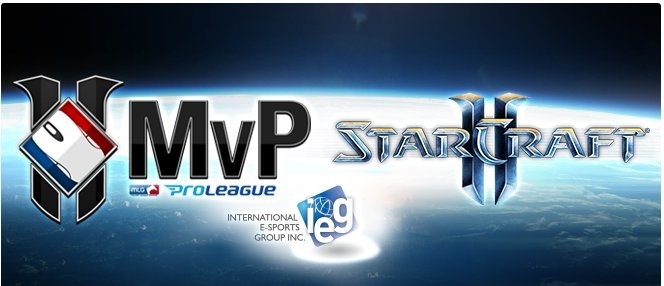 With the top 24 ranked players in KeSPA's Proleague, plus 12 players from North America, six from Europe and six from Korea/Taiwan there will be a truly global display of SCII talent as players compete for $10,000 in prizes, eight spots in group play and a paid trip to the MLG Fall Championship in Dallas.
As part of the press release this morning, Sundance DiGiovanni, CEO of Major League Gaming said:
"We are excited to unveil the MvP Invitational as the next step in our multi-year global partnership with KeSPA, a collaboration that aims to further bridge the Western and Korean StarCraft worlds. This flagship competitive program guarantees that top StarCraft II players from KeSPA's Proleague will compete LIVE at the MLG Fall Championship in Dallas. We plan to expand MvP and roll out new programs in 2013."
The competition will be broadcast on a weekly basis beginning September 24 over at the MLG Website as part of their rapidly growing live video coverage of eSports.
Scott "Jarimor" Hawkes, Editor in Chief