So my brother and I were discussing potential Chrimbus gifts via email the other day and he dropped an interesting tidbit. His fiance would like some taxidermy/ied/i/ed(?!?) mice. The goal of course is to dress them into "adorable little costumes" and place them in places where they can be shown off. I was given the additional directive that these can be found on Etsy (of fu
cking course). After being presented with various price points from the $40-$100 price range, a light bulb went off. It can't be too difficult to do this myself, can it?
After a bit of searching, I found an interesting guide that seems to set out a process that even the most surgically/crafty inept can follow and successfully end up with a growing horde of creepy little creatures that will stare into your soul for hours after you should have fallen asleep.
Warning, this is not for the squeamish.
http://www.instructables.com/id/Mouse-Taxidermy/?ALLSTEPS
Now I have dissected things in school previously. We did the cows eye in fifth grade, all the usual biology subjects in high school: frogs and little pigs that I can recall (I was skipping a lot in high school and enclosed in a haze of marijuana smoke). I took a zoology class at our local technical college and we dissected cats. It wasn't the most pleasant thing ever, but I remember being turned off more by the constant odorous assault of formaldehyde more than anything. This wouldn't be an issue since I would be using frozen for food dead mice as my subjects.
Does anyone have experience with anything like this? I'm a fairly large individual which means I have very large hands. I'm afraid that if I invest the money in all the needed supplies, including the dead mice from a pet shop, it would be a waste. Some of this process such as the parts with the scraping and the tail seem like I don't have the correct hands.
For your tasteful viewing pleasure: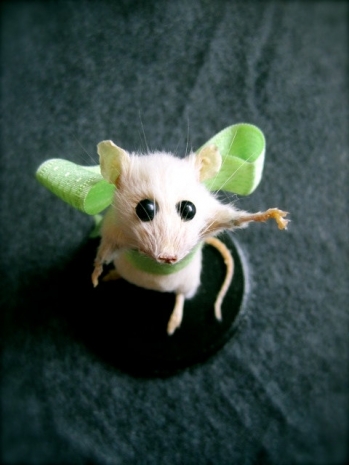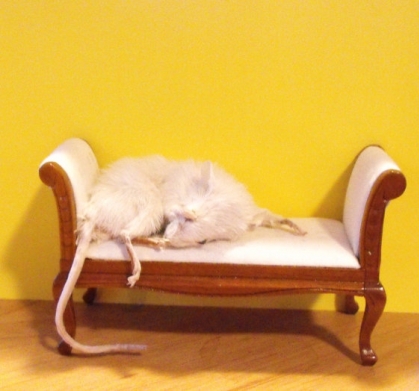 Whatcha think folks, just drop the money on some artbag on Etsy or make a go of it?