Given by Eni Jaderiver.
"I have one more favor to ask while you are in the cave. I want to make sure the hobgoblins pay for their attacks. Take this vial of poison. If you happen to spot any sources of food in there, put a couple drops on it for me."
Objectives:
Food poisoned (0/4)
Empty vial of poison (0/1)
Locate 4 sources of food in the Earth Den and poison them. Return to Eni Jaderiver when done.
Quest Rewards:
50 Copper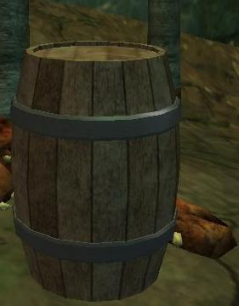 Hobgoblin food source. Currently does not have sparklies indicating that it's an interactive object.
While inside the Den, an Old Dirtcovered Charm will drop, yielding the quest Lost Charm.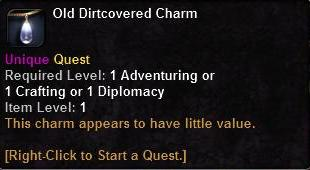 "An empty vial forces me to smile."
"Revenge is cold, just like their blood will be when it stops flowing."
Receive quest: Inform the Magistrate's Representative.
Return to Isle of Dawn page.
ZAM
Wikibase
This page last modified 2008-07-13 01:19:29.