Search the shipwrecks in
Sailor's Graveyard
and report what you find.
Find the Book of Seals (Ggl) at 52.0, 62.5 in the most intact wreck you see off-shore, just at the edge of the shallows drop-off. There is what looks like pile of seaweed and mouseover identifies it as a Strange Relic.
Sonora confirms that the seal you found is definitely that of Haniya (Ggl), she has seen it before, but the notch on the edge... well, your part in this matter is concluded... for now.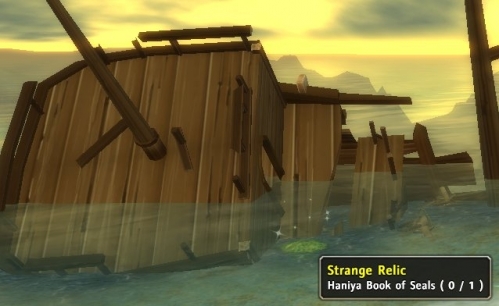 This page last modified 2010-05-08 23:26:45.