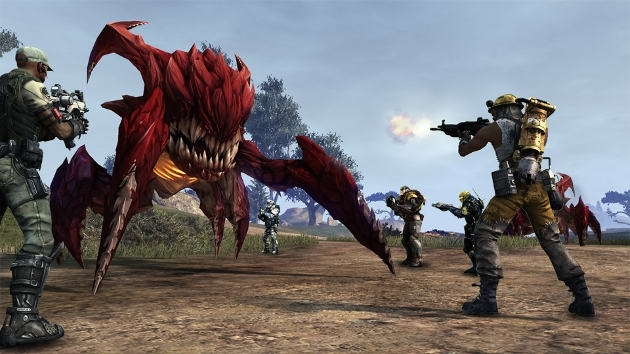 Defiance is an MMO that is eagerly anticipated for a number of reasons, including its close ties to the SyFy television program that takes place in the same world.
As the game ramps up towards its April launch, this weekend, February 8 (8am PST) to February 10 (9pm PST), will be the first opportunity for many players to jump into the closed beta and test the action packed shooter. If you played in the first Advanced Mission Beta, you'd better go tell your friends as it's their chance to join you for AMB 2.
To help get as many Ark Hunters in-game as possible, Trion Worlds has teamed up with ZAM for our second Defiance beta key giveaway.