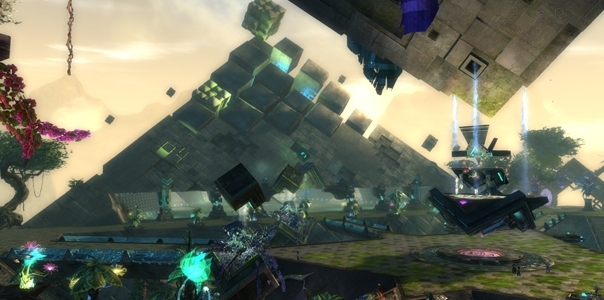 Opinion: The champagne has been drunk; the party poppers have been brushed away. We've waved goodbye to yet another year of MMO gaming awards, hung up our tired tuxedoes and ball gowns and moved on to anticipating the year of gaming goodness to come.
It's during this period of limbo, where 2012 has barely finished and 2013 hasn't really started, that we tend to reflect on the year. The awards themselves are a great starting point - handing out accolades to big success stories or critical darlings. But the badges and trophies are just the tip of a far greater MMO iceberg, with commercial winners and losers chosen by a fickle army of genre fans who are slowly changing direction.
We've given out our awards again this year, as have GameBreaker, Massively and MMORPG.com. Almost universally, critics and fans alike have chosen Guild Wars 2 for a slew of awards, from Game of Year, to being recognized for superb music and art direction. Likewise, Planetside 2 picked up awards for delivering a superb mass-combat shooter and very reasonable free-to-play implementation.