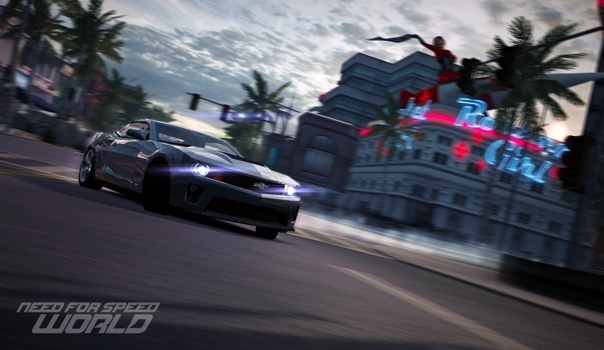 To anyone who hasn't experienced it, the idea of a racing or driving MMO seems rather odd. But after two years of updates, and notching up over 16.7 million registered gamers worldwide, the team behind Need for Speed World has been proved right. The careful blend of high-speed events, set inside a mesmerizing open world, generated an army of fans across Europe, Latin and North America.
As part of the celebration of their two year anniversary, I spoke to producer Marc de Vellis and lead designer Melvin Teo. While we raced through the grand, open-world city, they demonstrated some of the recent changes to the game and revealed a couple of the new features in the pipeline. From the latest word on Drag Racing, through the August supercar bonanza, there's a lot going on in this free-to-play MMO.
If you fancy taking part in the two year anniversary, the team is also giving away free in-game cars and kit to help fill your garage. Head over to the Need for Speed World website and get in before the celebration finishes!