Northrend is the northern, icy continent of the world of Azeroth, and the source of the evil Scourge. It is also the home of Icecrown Citadel, the seat of the malevolent Lich King.
It contains the zones of Borean Tundra, Howling Fjord, Dragonblight, Grizzly Hills, Zul'Drak, Crystalsong Forest, Sholazar Basin, The Storm Peaks, Icecrown and Wintergrasp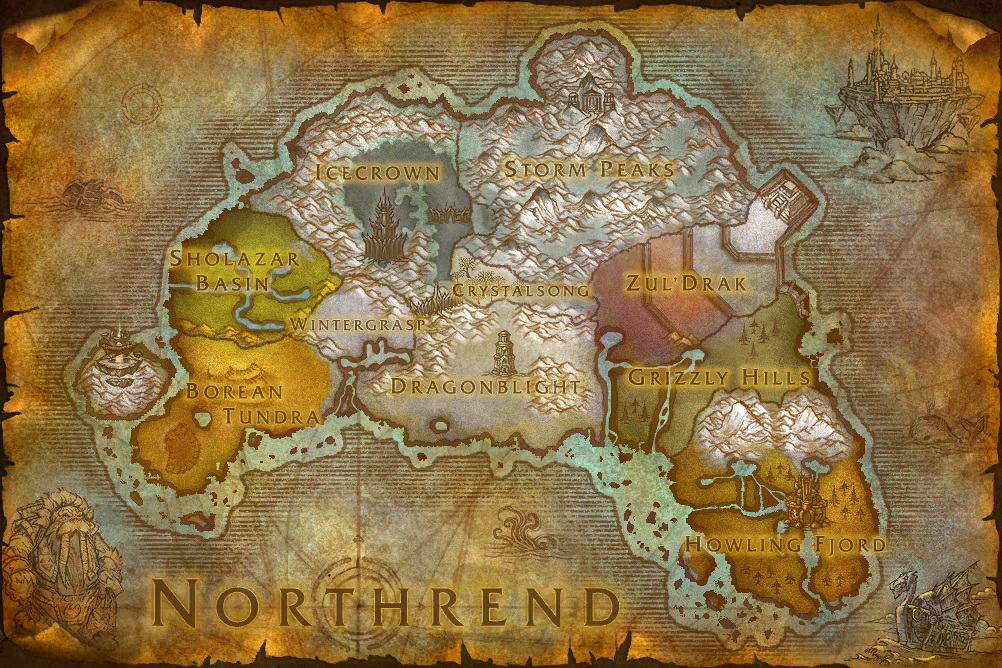 | | |
| --- | --- |
| | This page needs more information! If you'd like to contribute, please edit this page (free ZAM account required)! |
This page last modified 2009-06-06 16:00:38.