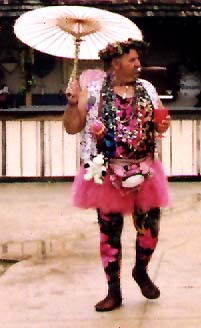 The stuff of Nizdaar's nightmares. He this picture back in 2000 at the Texas Renaissance Festival and has never been able to keep standings with any kind of bixie in any MMO above indifferent since. Run!
Be sure and send Nizdaar a
and tell him how much you enjoyed the pic!
This page last modified 2008-05-28 09:46:43.