Mathew "Berek" Anderson

"If you lose hope, somehow you lose the vitality that keeps life moving, you lose that courage to be, that quality that helps you go on in spite of it all. And so today I still have a dream." - Martin Luther King, Jr.

I am an avid computer gamer always on the search for the next big adventure. That latest adventure recently took me to China, where I taught English as a foreign language, as well as continued my work here at Allakhazam.com. More will be added to this page in the weeks to come, but for now please see below for a quick link section to my websites.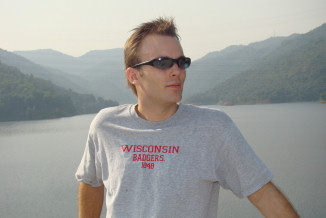 Website Links
Contact Information
E-mail:
berek@allakhazam.com
This page last modified 2008-08-16 19:07:24.