The bold Kunarkian Rhinoceros! This new mount is available from Laydin Haggus at Teren's Grasp, along with new Wargs and Mistrunners specifically for high-level guilds.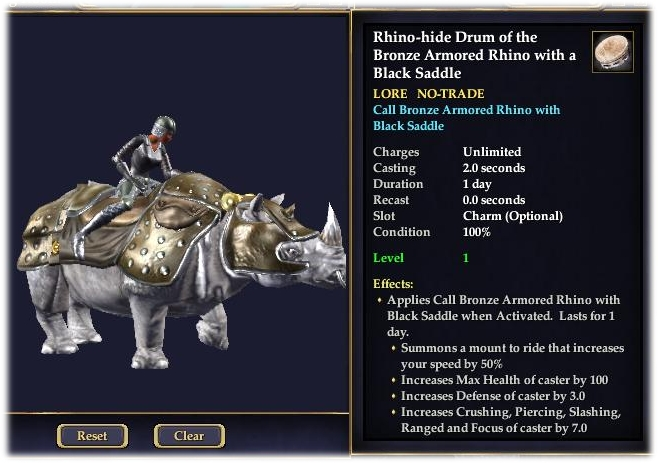 It comes in a wide variety of color combinations, including a stunning pink saddle. They give:
a 52% runspeed increase
a 150 Max Health increase
a 5.0 defense increase
and +7 to Crushing, Piercing, Slashing, Ranged, and Focus.
See the complete list here
This page last modified 2007-11-12 12:53:39.