There are 4 factions that you can interact with in the Jarsath Wastes: The Sel'Nok Brigade, Clan Skleross, the Legion of Danak, and Clan Stormshield.
This faction series starts in the Stonehoof Badlands when you enter the zone from Kylong Plains. Down the path and on your left, on a boulder, you will find Emissary Dih'ri. He will eventually send you to talk to Diviner De'Voch in a cave directly north of him. When Diviner De'Voch and Battlemaster Kythe deem you worthy, Kythe will tell you to talk to Warlord Sel'Nok. He will eventually tell you of a scouting party he sent to the Skyfire Mountains. This will take you to Scout Nan'Dor at The Sel'Nok Scout Encampment.
During your work for Emissary Dih'ri you will also meet Agent Zhatia, a dark elf double-agent working for The Sel'Nok Brigade as well as the Legion of Danak (and anyone else that will pay her, one assumes). She is camped just below the Iksar Hero statue near Venril's Crown and Traitor's Pass.
The Skorpikis' of Clan Skleross have abandoned their duty to guard the tomb of Venril Sather's queen, as they no longer believe that Venril will ever fulfill his promises to them. This has put them at odds with the faithful of Clan Durus. Lord Sheckt will ask several tasks of you, then send you to a small outpost near the Howling Stones (the rift that contains the Tomb). There, you will be given more quests that will increase your favor with the Sklerossians.
The legion are the Sathirian iksar battalion that hold Ganak's Battlement against the Dracurion droag, protecting the Danak Shipyards and the green fields between them. Agent Zhatia will start this series for you, advising you to gather the heads of dracurion hoplites to get in the good graces of Sergeant Slithess. WARNING: It is advised that you do not complete the quests to become non KOS with this faction while still doing quests for Warlord Sel'Nok as you will be asked to kill 15 Danak regimentals, and this will require taking -1500 in faction hits to complete. If you are already non KOS then you may need to do a couple of quests for them first in order to offset the faction loss, in order to ensure you do not drop too low and become ineligible for their quests.
These two brothers, Kror and Grim Stormshield, are either the two greatest huntsmen the Dwarves have ever produced, or two of the craziest transplanted Cajun's Norrath has ever seen. Still, as crazy as they may be, they seem to know what they are doing and you just might benefit by seeing this faction series through to the end.
There are a number of Heroics, and two Epics, but the following are the Soloable Named mobs scattered about this zone. Every one of them will grant AA experience. Click on the mob to see a map with known locations.
Emissary Dih'ri
Diviner De'Voch
A Game of Grab Sap - Kill: Succulents
Information Highway (79)
Lord Sheckt
Heads or Tales (78) - Kill: 12 dracurion hoplites
What Was Lost (80) - Available after completing Information Highway.
Heads Off to the Sergeant (78) - Take the sack of heads up the trail to Sergeant Slithess
A Head of the Game (78) - Kill: 12 dracurion hoplites
Completing the above quests should raise your faction with Legion of Danak high enough to speak with Field Master Selrahc.
Complete the first quest from Zixka to unlock Vixna.
Vixna Slizzis
Field Master Selrahc
Master Sniks
Exclusive Access (80 Heroic) - Clear the way to the Altar of the Dragonslayer in Charasis: Vault of Eternal Sleep
Safely-Kept Soul (84 Heroic) - Obtain the Phylactery of the Dragonslayer, Emperor Ganak, in Charasis: Maiden's Chamber
A Dangerous Game! Test of Stone! (80) - Kill: Stoneglint cockatrices
A Dangerous Game! Test of Fang! (80) - Kill: Razorfang sabertooth tigers
A Dangerous Game! Test of Hoof! (80) - Kill: Grindhoof rhinoceroses
A Dangerous Game! Test of Claw! (80) - Kill: Durus skorpikis'
The following four Trials can be gotten and performed together, and are repeatable!
You may now seek further testing with his brother,Grim Stormshield , in the Skyfire Mountains!
Lieutenant Dansiss
Direct Reports! (77)
Deadly Waters! (78)
Prereq: All three factions (The Sel'Nok Brigade, Clan Skleross, and Legion of Danak) must be at 40,000 (Ally) or better.
This series is for a hammer, Worker Sledgemallet, that procs a teleport to Danak Shipyards.
Utander Rizndown
Neutral Zealotry (83 Heroic)
Leviacide (84 Heroic)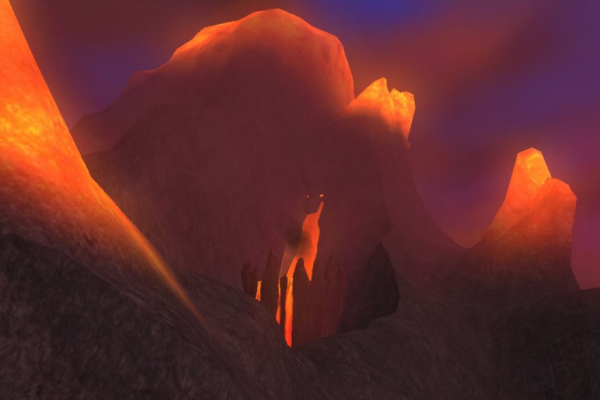 The Skyfire Mountains
Commander Glish
Grim Stormshield (pre-req: 24,000 faction with Clan Stormshield)
A More Dangerous Game! Test Of Wings! (80)- Kill: skyfire drakes
A More Dangerous Game! Test Of Jaws! (80) - Kill: devourers
A More Dangerous Game! Test Of Hide! (80) - Kill: skyfire wyverns
A More Dangerous Game! Test of Scale! (80) - Kill: skyfire wurms
The following four Trials can be gotten and performed together, and are repeatable!
Scout Nan'Dor
Shaman Medicus
This page last modified 2013-10-29 12:09:30.