Throughout Norrath, you'll find goblins selling lotto tickets for 10 silver. Each such goblin lotto seller will have a book next to him that you can click to learn the current value of the jackpot. Gigglegibber Goblin Gamblin' Game Vendors are in most civilized places, but tend to be found on docks.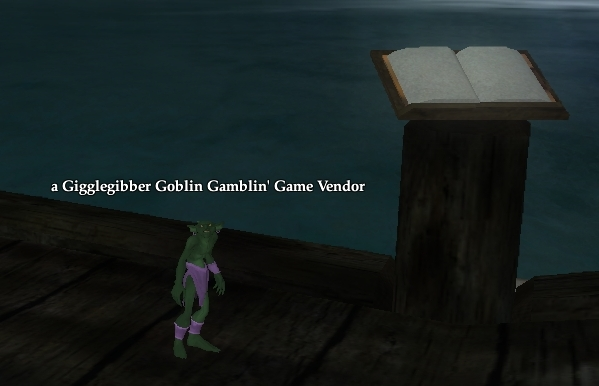 The game has the look of a slot machine but it really works like a lotto. Each time you buy a ticket, 6 numbers are drawn randomly for you and if enough of those numbers match the (fixed) target ones, you win some money. If you get all 6 numbers right: jackpot!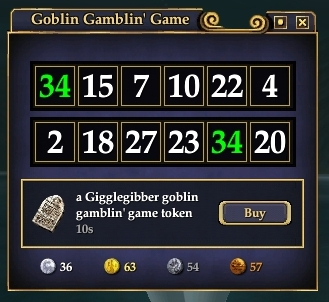 This page last modified 2008-06-05 09:56:33.