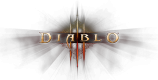 In the opening address at Blizzcon 2010, Blizzard announced the final class for Diablo III, the Demon Hunter.
For full information, see the official website
---
Diablo III is an action role-playing game, and a true continuation of the Diablo series. Players will create a hero from one of five distinct classes, such as barbarian or witch doctor, each equipped with an array of spells and abilities. As these heroes adventure through rich and varied settings, unraveling an epic storyline and engaging in combat with hordes of monsters and challenging bosses, they'll grow in experience and ability and acquire items of incredible power.
The game takes place on Sanctuary, a world of dark fantasy. Unbeknownst to most of its inhabitants, Sanctuary was saved some twenty years ago from the demonic forces of the underworld by a few brave and powerful heroes. Most of those warriors who directly faced the armies of the Burning Hells — and were fortunate enough to survive — went mad from their experiences. And most of the others have buried their haunted memories and pushed the horrors from their thoughts. In Diablo III, players will return to Sanctuary to confront evil in its many forms once again.
Diablo III will be a fitting sequel to Diablo II, with the easy interface, fast-paced action, and visceral gameplay that Diablo players have come to expect and enjoy. It will also include many new features that will take the Diablo action-RPG experience to the next level. We look forward to going into much more detail on our plans for Diablo III as development on the game progresses.[1]
---
As development of
Diablo III
continues we hope to develop this Wiki along with it, so that when it goes live this will be THE place to find up-to-date information on this game.
Please remember that, until that time, nothing here can be considered 100% accurate, as changes will be ongoing right up to release.
Those who wish to help with this Wiki, or just talk about it, are welcome to join us on irc.allakhazam.com in the #Diablo3 channel. Help for Wiki contributors is also available in the #wikibase channel.
This page last modified 2011-09-07 00:16:43.