We're halfway through WildStar's class re-reveals and this week we have the gunslinging Spellslinger.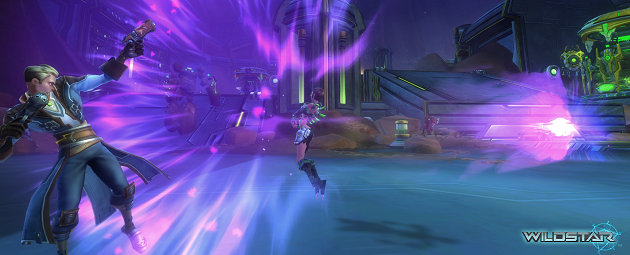 WildStar Wednesday is upon us and this week we have the teleporting gun-slinging assassin: the Spellslinger! This ranged class is a highly mobile mage-assassin that can also double as a healer, should you choose to go that route. No matter what path you choose to go down, the Spellslinger is sure to pack a punch--when you're not getting some R&R in the void that is.
For more information on the Spellslinger, don't forget to catch the Spellslinger Reddit AMA this Thursday at 12:00pm (noon) PST and catch some live gameplay this weekend, via the Team WildStar Twitch channel. The livestream begins at 12:00pm (noon) PST on Saturday, so don't be late!
As always, be sure to keep it dialed into ZAM for all of your WildStar news updates and information.
See you on Nexus!
Corey "Cyglaive" Jenkins
Follow Corey on Twitter @Cyglaive