Zenimax walks us through the creation of the mighty beastial hunter, the Werewolf.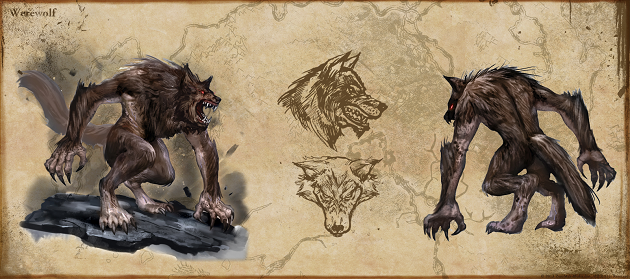 Many Elder Scrolls fans are familiar with the howling sounds that haunt Tamriel in the dark of night. The same dreadful howls that have claimed many bandits, adventurers and mercenaries alike. These familiar howls ring with the sound of bloodlust and the sound of rage; for that is the sound of the Werewolf. Steel yourselves as we dive into the making of the Werewolf in The Elder Scrolls Online.
Depending on the type of player you are, Werewolves can either cause fear or excitement when mentioned due to their dark reputation in the world of Tamriel. This week Zenimax gives us a brief overview of how they plan on captivating the emotions and feelings that come along with seeing a werewolf in person, as well as becoming one yourself.
"Feared throughout Tamriel, werewolves surrender to their primal nature, roaming the wilds in pursuit of prey. Confrontations with these lycanthropes are dangerous; they can spread the disease Sanies Lupinus, which turns the infected into one of the bloodthirsty pack if left untreated. Werewolves are strongly associated with the Daedric Prince Hircine. It is said that he lays claim to their souls, eternally leading them on wild courses through the Hunting Grounds, his Oblivion realm."
While you're sure to encounter these mighty beasts in battle, it is known that the player will eventually be given the chance to become one of these mighty beasts themselves. While we don't know too many details on how to acquire this power, the team working on TESO wants to be sure that they do a great job captivating the feel of becoming one with the Werewolf.
"One of the most important features of the werewolf is the transformation itself. The animation has to fully capture the uncanny transition from man to monster. We drew inspiration from scenes in films featuring werewolves and combined that with our own ideas about what makes an awesome metamorphosis...

...We want you to be able to launch yourself into a frenzied killing spree and feel the uncontrollable strength granted to you by the transformation. As you can imagine, witnessing a werewolf reveal its true form is disturbing, and it's certainly an event that will strike fear into those who happen to observe it."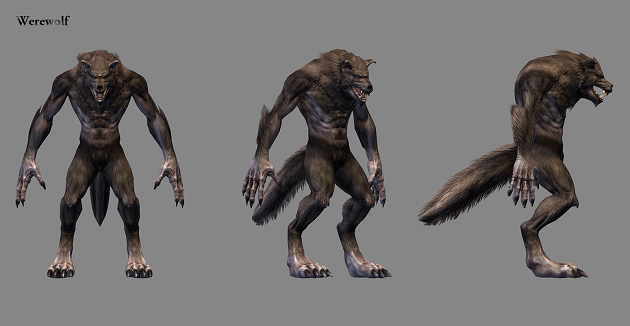 The addition of Werewolf abilities should make for some pretty unique and exciting gameplay. If you're one to walk among these mighty creatures, be sure to keep your pack close. Every predator has a natural enemy, in this case, it's the Vampire.
For more Elder Scrolls Online information, or to sign up for beta, be sure to visit the official website and keep your browser dialed into ZAM for more news updates.
See you in game!
Corey "Cyglaive" Jenkins
Follow Corey on Twitter @Cyglaive