Carbine surprised the community with a secret livestream, setting the stage for future streamed content.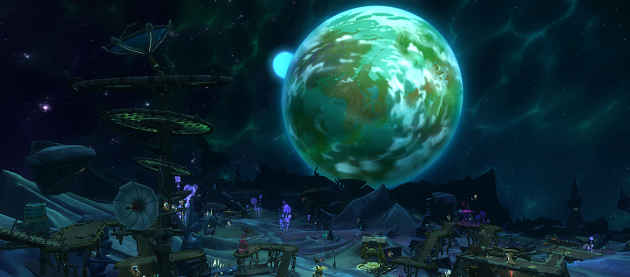 To the surprise of many, yesterday Carbine decided to try their hand at streaming by hosting its Pilot episode of their livestreaming movement on Twitch.
Joining us for the very first episode were Carbine's Senior Community Manager for WildStar, David Bass, and WildStar Design Producer, Stephan Frost, also known as the voice of the DevSpeak series. Once the two determined the studio was in no danger of catching on fire, they showed us some live gameplay of the game and answered viewer questions. We got to see a few familiar zones such as the Crimson Isle and Whitevale, as well as check out the Stalker and Spellslinger classes as they took on a few Path Missions and quests.
While this first episode served mainly to make sure everything functioned properly and introduce people to WildStar a bit more, the team says that they have plans to do plenty of streaming in the future and show off some pretty cool in-game systems. If you missed the livestream event you can watch the recording here and be sure to follow the WildStar Twitch Channel for notifications of future streams.
As always keep it locked to ZAM for more WildStar news, information and updates.
See you on Nexus!
Corey "Cyglaive" Jenkins
Follow Corey on Twitter @Cyglaive