Zenimax answers more community questions during this week's Ask Us Anything Variety Pack.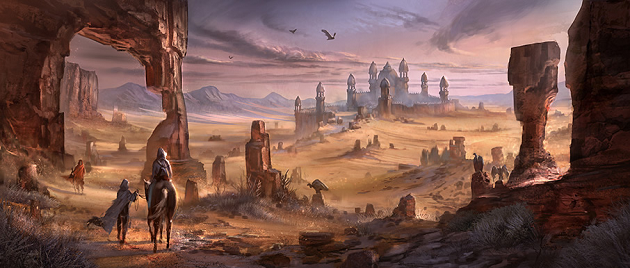 The Elder Scrolls Online variety pack is back this week with a fresh load of community questions to be answered. With the ninth edition of the variety pack, we learn a little more about skills, the Alliance War campaign and different items and reward systems throughout the game.
Starting with the topic of player related skills and abilities, the TESO team was asked if skills will be allowed to "morph" multiple times in order to encourage greater build diversity among players. For those unfamiliar with the term, "morphing" your skills refers to the system that allows you to evolve or upgrade certain abilities once you've progressed far enough with them. However, the team says that currently abilities only have one morph option. This should hopefully still be enough to keep player builds as diverse as possible because players will still be allowed to equip any weapon and armor type, regardless of their initial class choice.
Aside from weapons and armor, abilities will come from things such as the mages and fighters guilds, or becoming a werewolf or a vampire. While we don't know if players will be able to remove either of the vampire or werewolf curses, the team left a little hint saying.
"Only Jone and Jode know."
Be on the lookout for more about this topic in the future.
The next set of questions focuses on the Alliance War campaign and end game rewards and items. When asked about plans to make the Alliance War campaign feel persistent, the team responded with this.
"Campaigns last for three months at a time, so you'll find yourself running into familiar faces during them. Also note that you won't get rotated out or switched to other campaigns unless you choose to; you'll be able to stay in the same campaign for the entire time your character exists if you want! When a campaign ends, the only things that reset are its leaderboards and the score. Keeps, Scroll ownership, emperor status, and where you are in the world don't get reset. It gives a great sense of persistence when only the scoring mechanics "reset.""
If you plan on entering the Alliance War effort with your guild, it'll probably be important to note that guilds that manage to take over keeps will be able to set up their own guild store that allows members of that guilds alliance(faction) to purchase items from it. A great way to help your guild accumulate gold for the war-effort.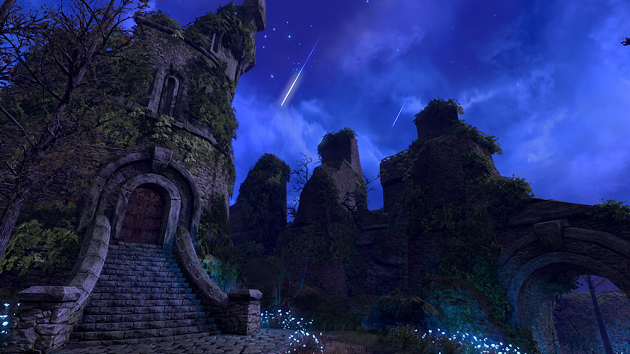 Last, but not least, we touch on rewards and items throughout the game. Chests, books and other loot-filled crates will have random spawn locations throughout the world of Tamriel, which should help to encourage exploration from players. While players will be able to acquire a variety of gear through their alliance stories, dungeons and quests, items from the Veteran Rewards system will mainly be cosmetic--for the moment at least. The system itself is still being worked on, but the team does want to emphasize acquiring new and more powerful loot as players progress through the game instead of systems simply that allow players to upgrade everything.
"...Part of the game is looking for new gear. If gear can grow with you or grow in power, that tends to shut down the desire to keep looking for new gear. Getting surprised and rewarded is a really good thing. Since character progression is more predictable, we leave the surprise to finding item drops."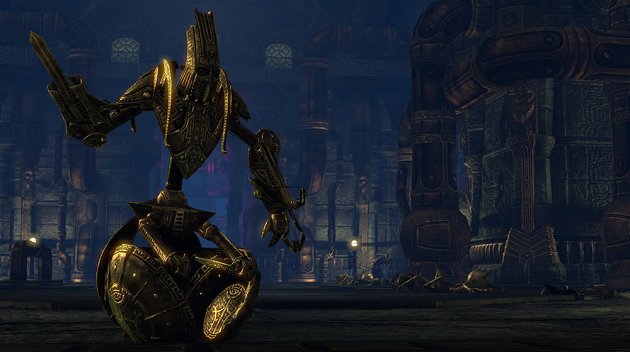 With all the information we found out today, are there any systems in game you like, dislike, or want to see make their way to the game? Let me know in the comments below.
The full Elder Scrolls Online Ask Us Anything: Variety Pack 9 can be viewed here. For more TESO information be sure to visit the official website and keep it dialed into ZAM for more news updates.
See you in game!
Corey "Cyglaive" Jenkins
Follow Corey on Twitter @Cyglaive