There's nothing that brings players together more than stopping an invading force of doom from taking over the world.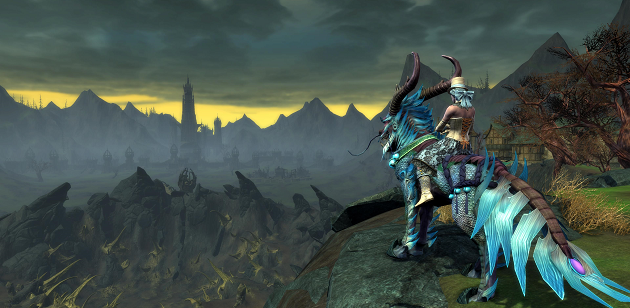 In just a few days the Mayhem in Mathosia world event will be making its way back to RIFT with some exciting new changes and, as always, more loot. There's nothing that brings people together more than fighting huge and epic boss battles.
Similar to previous iterations of the event, players will be traveling to different zones where they'll encounter giant bosses that have a chance of dropping rare loot, including the "Lavender Hellbug" and "Sapphire Ki Rin" mounts. However, unlike previous years, the two zones that players must go to will change every two days. Below you can see the scheduling for each of the four phases.
Phase 1: Friday, Oct. 4 – Saturday, Oct. 5 – Silverwood / Freemarch
Phase 2: Sunday, Oct. 6 – Monday, Oct. 7 – Gloamwood / Stonefield
Phase 3: Tuesday, Oct. 8 – Wednesday, Oct. 9 – Scarlet Gorge / Scarwood Reach
Phase 4: Thursday, Oct. 10 – Saturday, Oct. 12 – Moonshade Highlands / Droughtlands
At the end of the event, a brand-new zone event will begin appearing in the final phase that offers players achievements, titles, and a few more shots at obtaining the Hellbug Mount and minipets.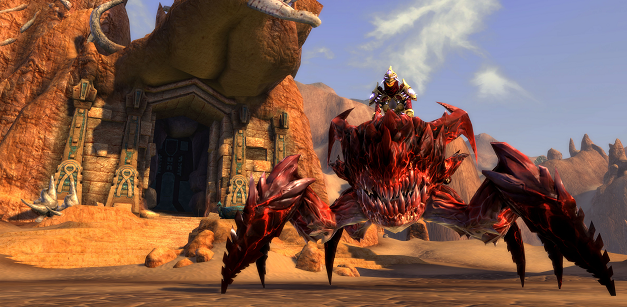 Lead Content Designer, Mike Daugherty, had a few thoughts to share with the community regarding this event and the future of RIFT.
"RIFT is an evolving game, and nothing represents this more than our event system. Since launch, we've created, scrapped, recreated, and held a wide variety of zone events and world events. Throughout, one thing's been clear: the most successful events bring players together in great numbers to face colossal threats.

Whether it's 200 players experiencing our first zone events during Beta, 400 players taking down bosses in Ember Isle, or 600 players fighting Volan, our events provide large-scale experiences you rarely have in other games. These open-world battles are not just huge – they let you harness the power of our Soul System, quickly changing spec to raid heal or to tank, to be the first one to charge into battle with planar hordes in front and a hundred players at your back.

You see these improvements in (and as the inspiration behind) our Mayhem events. Our game world has grown – which inevitably fragments the player base – so we're giving players fun ways and incentives to rejoin friends in early zones and experience one of RIFT's hallmark features as it was intended: planar foes as far as the eye can see, hundreds of players at your side, and your rift loot bag full to the brim...

...If all goes according to plan, we will continue to build on these events in the future, bringing new vitality and rewards to each of the classic zones. And, as always, we are open to feedback and ready to make rapid changes, so keep the comments coming.

Thanks for being a part of this and I'll see you in-game!"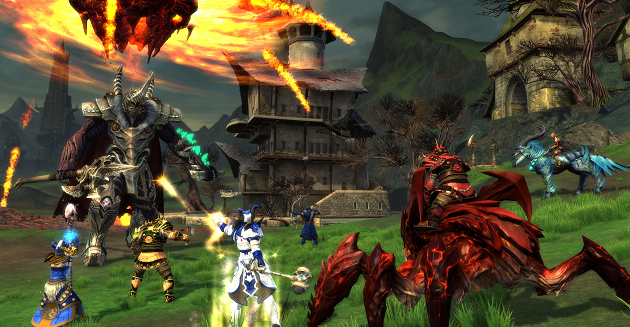 For more information on RIFT's Mayhem in Mathosia event, you can follow this link. Be sure to check out the official website and Rifthead for all your RIFT needs!
Good Hunting!
Corey "Crimzen" Jenkins
Follow Corey on Twitter @coreycrimzen