Take a walk with Victor Lazarin in part two of WildStar's weekly web-comic.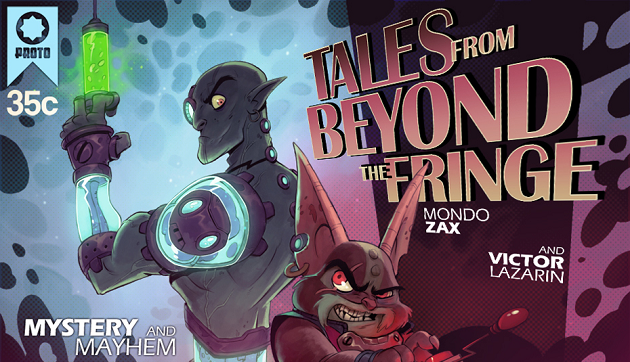 Part two of Mystery And Mayhem, WildStar's weekly web-comic, is upon us. This week it looks like Victor Lazarin is taking the stage away from his crazy--and by crazy I mean absolutely psychotic--Chua counter-part and is giving us a bit of insight about his own race, the Mordesh.
If you've been following WildStar closely then you're probably familiar with the Mordesh, after having been announced in the most recent WildStar race reveal by Carbine Studios. Well part two of Mystery And Mayhem seems to be focused a bit more closely on Victor Lazarin, the Mordesh responsible for granting his race immortality, as well as cursing them with the degenerative disease known as the "Contagion". But that's a touchy subject. Despite their dark past, it seems like the Mordesh are adapting to their new found comrades, the Exiles. However the rest of the races that make up the Exiles might need some--adjusting. If you plan on rolling an Exile at launch, whatever you do, just try to stay away from the term "Space Zombies", they're not quite fond of that name.
Be sure to check back in next Friday for the anticipated part 3 of Mystery And Mayhem! For more information on WildStar you can head on over to its official website and be sure to keep your browser locked to ZAM for more WildStar news updates!
See you on Nexus!
Corey "Crimzen" Jenkins
Follow Corey on Twitter @coreycrimzen