The latest Marvel Heroes update brings a heavy list of changes and additions, including the ice-cold Emma Frost.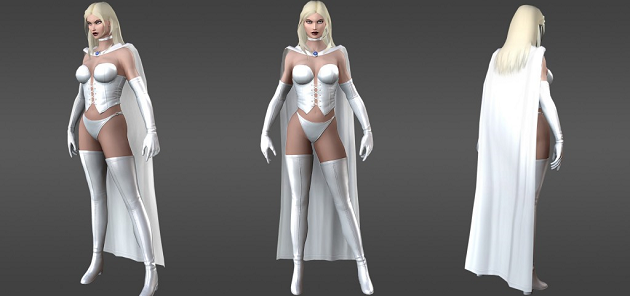 Marvel Heroes Game Update 1.2 is now live! This latest update marks the game's biggest update yet and with it comes a plethora of additional features and changes, including the lovely--and quite chilling--Emma Frost as an unlockable character.
Alongside this new heroine comes some pretty significant game changes and additions. One of the most notable changes are the added difficulty modes to the game. The first difficulty mode known as "Heroic" mode is unlocked by reaching level 30 or by defeating Doctor Doom in normal mode. The next level after Heroic mode is "Superheroic" mode. In order to unlock this difficulty setting you will need to progress to level 45, or defeat Doctor Doom in Heroic mode.
But what's an added difficulty setting without better rewards, right? Other than a reason to flex your super hero muscles of course. With these two new difficulty modes comes an increase in experience points gained and new and improved loot drops.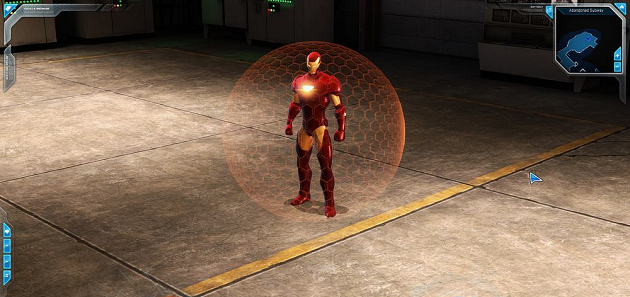 There are also some pretty significant character customization changes coming with this update. First, we have the introduction of "Relics" and "Unique" items. Relics are powerful item fragments that offer bonus stats to your hero. These items can be stacked up to 999 times, giving your hero a major boost. Secondly we have Unique items. These items are extremely rare and players will be able to slot them in any of the 5 basic item slots. Once slotted, Unique items will grant your character a wide-range of new abilities. Now if you combine these systems with the new character defense system changes, you should have a pretty wide range of options on how you go about customizing your character.
Lastly, players should be excited to hear that there is now a new starting area and quest called "Queens Bank Heist". During this quest you will be charged with stopping a bank robbery, during which an encounter with the Black Cat will occur.
For the full list of Update 1.2 Patch notes, you can click on this link. For more information on Marvel Heroes, be sure to head over to its official website and keep your browser locked to ZAM for more Marvel Heroes news updates!
Corey "Crimzen" Jenkins
Follow Corey on Twitter @coreycrimzen